Candace Owens Tries to Own a Grieving Family Member of Mollie Tibbetts on Twitter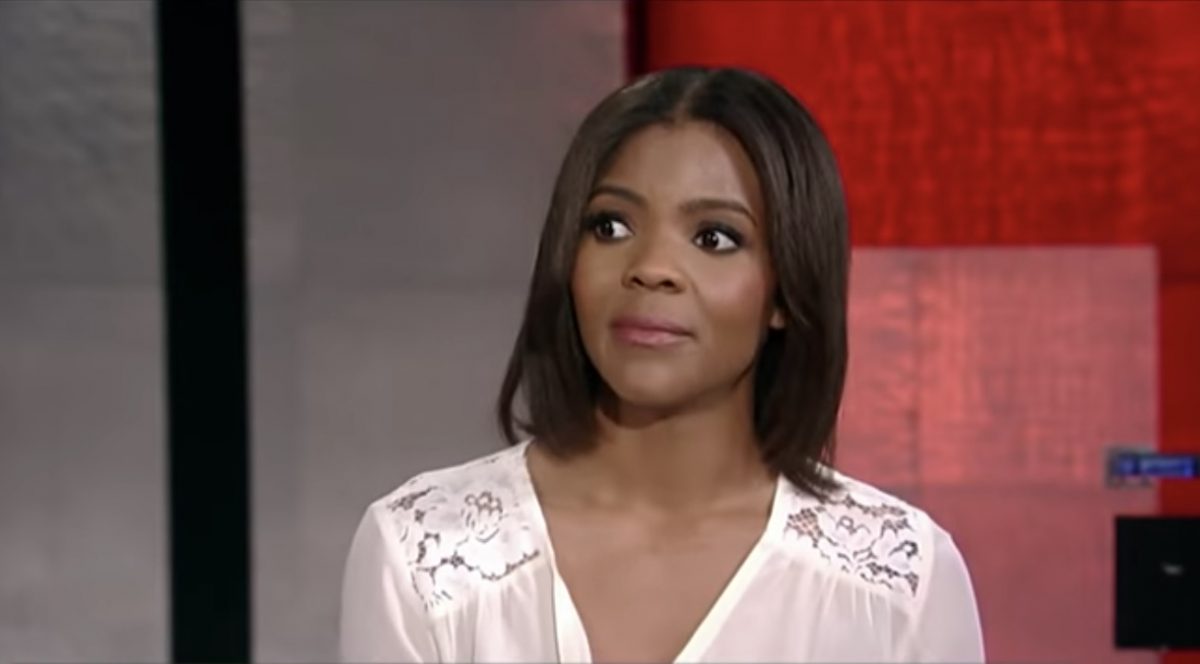 Turning Point USA's Candace Owens was keeping it classy on Twitter when she tried to own a member of Mollie Tibbetts family to make her political point.
Tibbetts, an Iowa college student, was allegedly murdered by a 24-year-old undocumented immigrant.
Cristhian Bahena Rivera has been arrested for the crime.
Because an undocumented immigrant has been charged with Tibbetts' murder, it quickly became fodder for those eager to make the link between illegal immigration and violent crime, including Owens.
Responding to a tweet from Owens blasting "leftists" for not treating Tibbetts' death with the same reaction as child migrants separated from their families at the border, a family member of Tibbetts named Sam wrote this:
hey i'm a member of mollie's family and we are not so fucking small-minded that we generalize a whole population based on some bad individuals. now stop being a fucking snake and using my cousins death as political propaganda. take her name out of your mouth.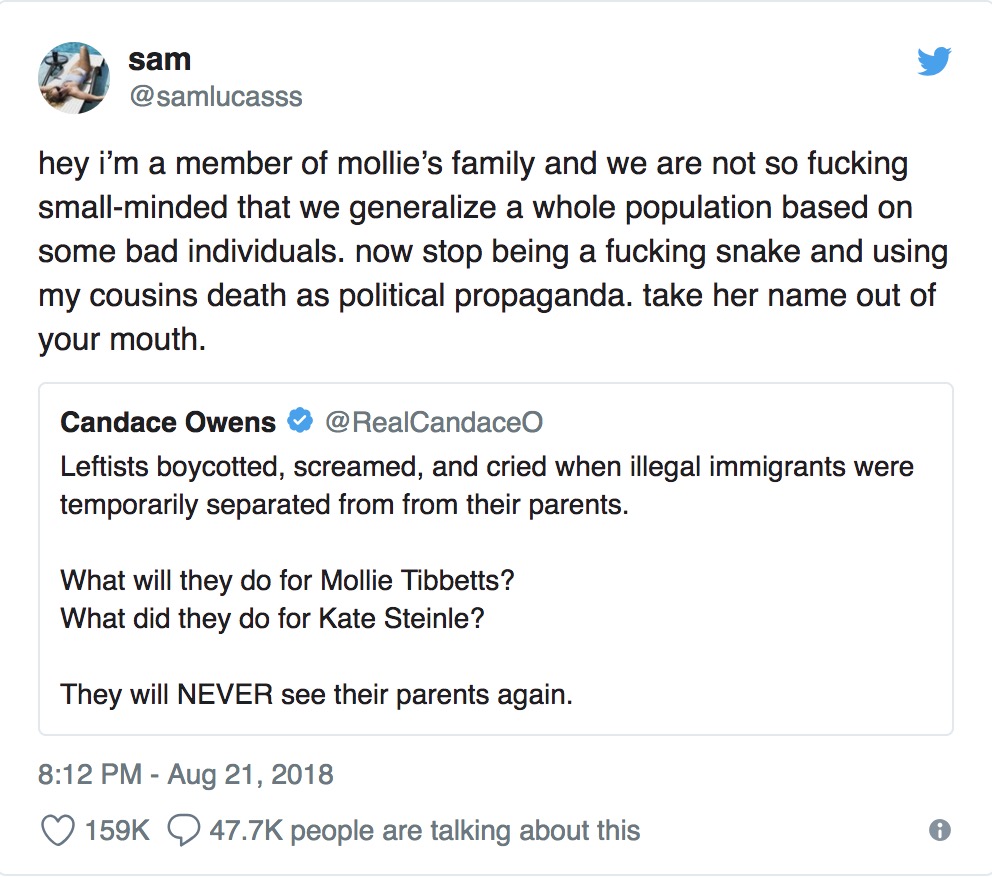 In another tweet, Sam wrote that Owens was not helping: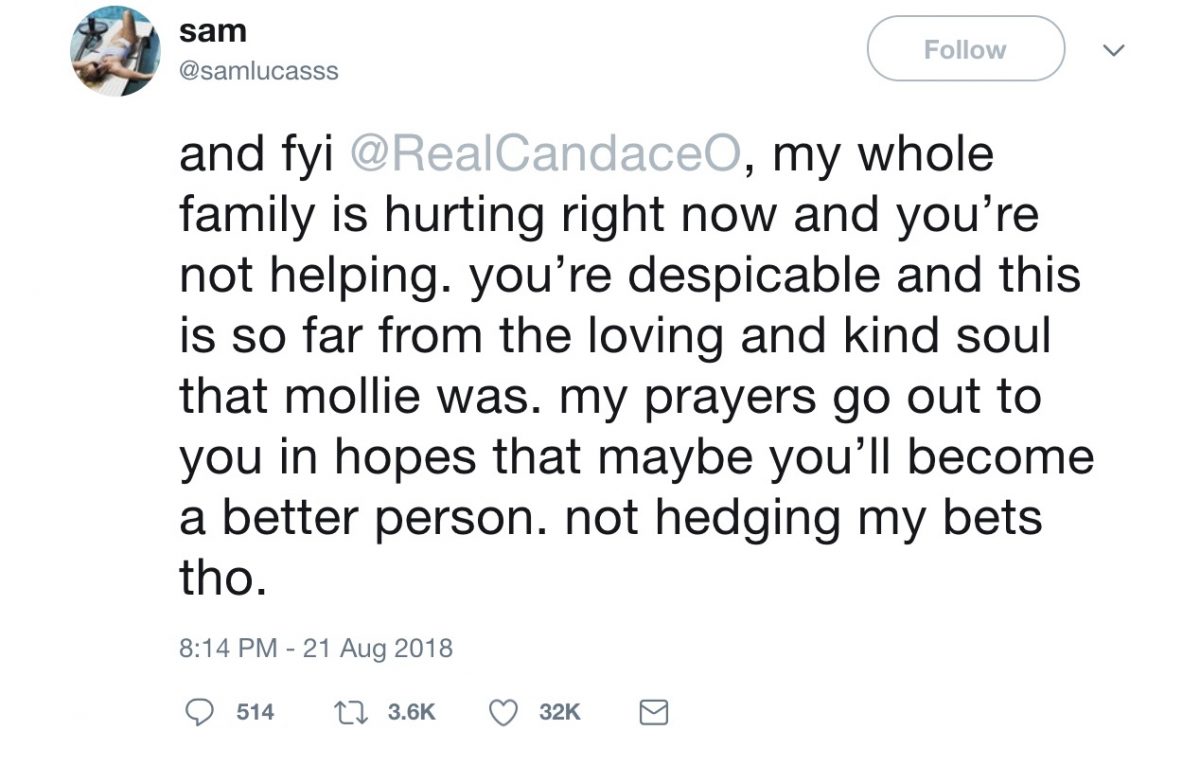 Owens did not back down from the fight with a mourning family member. Instead, she replied again, this time writing: "I find it strange that you have directed obscenities and hate towards people that support the President, but you have not directed a single bad word toward the monster who committed this terrible crime."
Then, she said she was "praying for" Tibbetts' family.
Finally, a few hours later, Owens said she was "confused" by Sam's sentiments.
Owens' attempt to try to troll a grieving member of the Tibbetts family, not surprisingly, met with a fair share of Twitter disgust and calls for her to delete her account.
Candace Owens is an embarrassment to the conservative movement. https://t.co/AjbXeBS1F1

— Jeremiah Stephan Dunleavy IV (@JerryDunleavy) August 22, 2018
[image via screengrab]
Have a tip we should know? tips@mediaite.com