Chinese State Media Calls Trump as 'Ignorant As a Child' in Response to Taiwan Call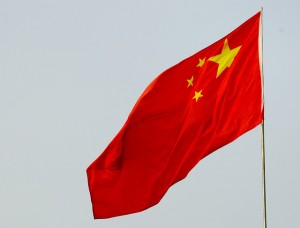 China hasn't forgotten about Donald Trump's controversial call with Taiwan, and they are turning up the heat by calling the president-elect inept on foreign policy.
Earlier this month, Trump set off a diplomatic firestorm when he seemingly broke tradition by accepting a call from Tsai Ing-wen. Tsai is the president of Taiwan, though her government is viewed by China as a rogue province, and America has acquiesced to this by not having a diplomatic relationship with the island for decades.
Trump's top aides have insisted that the call was nothing more than a congratulations on his election victory, but the mogul has expressed resentment over the idea of being bound to this protocol.
Trump's comments sparked anger among the Chinese, and the state-run Global Times newspaper released an editorial today, saying the world should prepare for the "roller-coaster ride" that China-U.S. relations might look like under Trump.
"In the field of diplomacy, he is ignorant as a child," the piece says. "China needs to launch a resolute struggle with him. Only after he's hit some obstacles and truly understands that China and the rest of the world are not to be bullied will he gain some perception."
China's government filed an official complaint with the U.S. government over Trump's call, and they have expressed their disapproval through other means as well. Fox News recently reported that U.S. officials told them that a Chinese bomber capable of firing long-range nuclear weaponry was seen flying over their contested territories in the South China Sea.
This flight was reportedly the second of it's kind since Trump was elected, and U.S. intelligence has noticed that China has been moving advanced surface-to-air missiles to its disputed areas in the region.
Watch above, via Fox.
[Image via Flickr]
— —
>> Follow Ken Meyer (@KenMeyer91) on Twitter
Have a tip we should know? tips@mediaite.com