City University of New York Chooses Pro-Sharia Activist As Commencement Speaker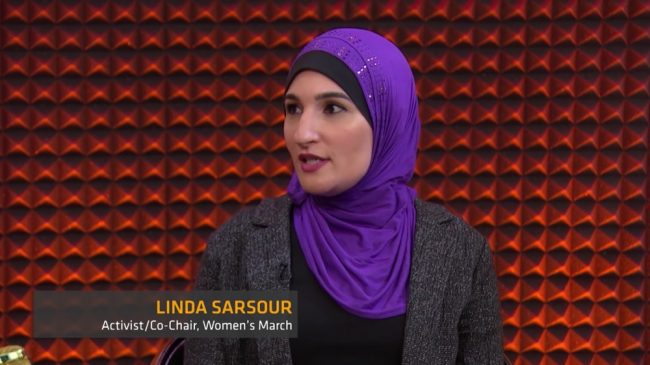 The City University of New York's Graduate School of Public Health announced on Wednesday that controversial Muslim activist Linda Sarsour will be the keynote speaker at the commencement on June 1, 2017.
The president of the school, Ayman El-Mohandes, trumpeted that Sarsour — who is an alumna of the CUNY system — as "an advocate of social justice." He also touted her record as a "community organizer."
Many have, however, criticized the state-funded university's decision to honor the co-organizer of the Women's March.
On Friday, CBS's New York City affiliate, WCBS-TV, spotlighted how New York Assemblyman Dov Hikind took CUNY to task: "I mean, it's just nuts. It makes no sense. It's crazy to have this woman [Sarsour] be the person who's going to speak to the students."
Hikind zeroed in on Sarsour's support for Sharia Law and violence against Israel — citing an October 2015 Tweet by the activist.
The definition of courage. #Palestine pic.twitter.com/VchvSQMGCi

— Linda Sarsour (@lsarsour) October 12, 2015
"She [Sarsour] is someone who associates with radical Islamists; supports them; shows support for them. She is someone who has said, clearly, she thinks throwing rocks at cars in Israel is a good thing" Hikind outlined.
Fox News also covered the latest controversy surrounding Sarsour in a Sunday article. The news outlet pointed out her outspoken stance against Zionism, and singled out an October 2012 Twitter post where she equated it with racism.
Nothing is creepier than Zionism.Challenge racism, #NormalizeJustice. Check out this video by @remroum http://t.co/q282BYT8

— Linda Sarsour (@lsarsour) October 31, 2012
[image via screengrab]
Have a tip we should know? tips@mediaite.com