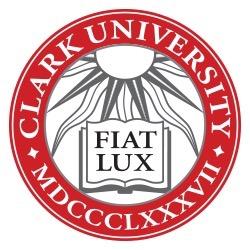 According to a guide on rape and sexual assault published by Clark University in Worcester, Massachusetts, trying to guilt or manipulate someone into consenting to sex can still be rape.
"Rape and/or sexual assault is forced, manipulated, or coerced sexual contact by a stranger, friend or acquaintance. It is an act of aggression and power combined with some form of sex," begins the guide, put out by the Dean of Students Office.
But then, it goes on to define coercion: "Coercion is the use of emotional manipulation to persuade someone to something they may not want to do – like being sexual or performing certain sexual acts. Examples of some coercive statements include: 'If you love me you would have sex with me.', 'If you don't have sex with me I will find someone who will.', and 'I'm not sure I can be with someone who doesn't want to have sex with me.'"
"Coercive statements are often part of many campus acquaintance rapes. Being coerced into having sex or performing sexual acts is not consenting to having sex and is considered rape/sexual assault," the college concludes.
Clark recently settled a lawsuit from a former student who was expelled after being accused by the college of rape (falsely, he insists). The female student who brought the complaint said that she did not want to have sex with him, but was "too scared to say it out loud."
Editor's Note: This article has been changed to reflect that the policy came from Clark University not Clark College. The picture has also been changed as it incorrectly showed Clark College in Vancouver, Washington instead of the University in Worcester, Mass. 
[Image via screengrab]
—
>>Follow Alex Griswold (@HashtagGriswold) on Twitter
Have a tip we should know? tips@mediaite.com