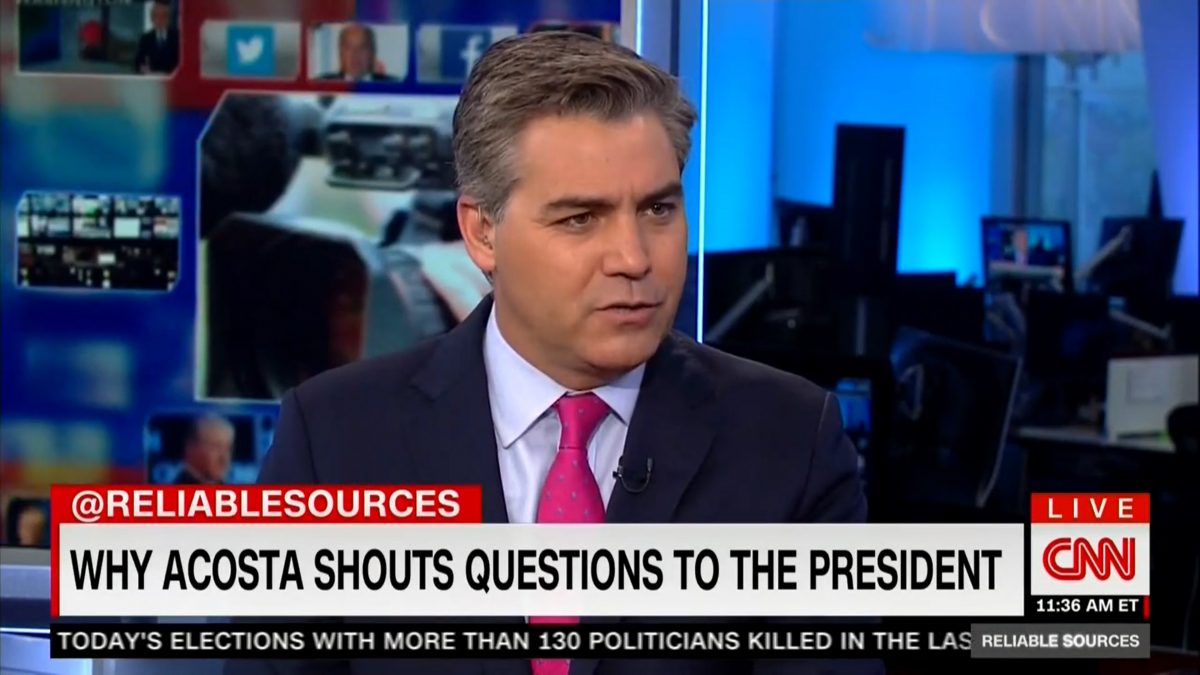 CNN's Jim Acosta fired back at Donald Trump on Saturday, after the president described his spat with the White House reporter as a "takedown."
Acosta and Trump got into it during the president's press conference with U.K. Prime Minister Theresa May on Friday, after the CNN White House correspondent shouted out a question.
Trump barked him down, and moved on to a reporter from his preferred network, John Roberts of Fox News.
"CNN is fake news," Trump shouted at Acosta. "I don't take questions from CNN."
Trump renewed the story on Saturday morning, complaining on Twitter that CNN was not covering his exchange with Acosta (we can assure you, the network did).
So funny! I just checked out Fake News CNN, for the first time in a long time (they are dying in the ratings), to see if they covered my takedown yesterday of Jim Acosta (actually a nice guy). They didn't! But they did say I already lost in my meeting with Putin. Fake News……

— Donald J. Trump (@realDonaldTrump) July 14, 2018
Trump also called Acosta "a nice guy," which is interesting given the intense hatred Trump's supporters show for the CNN reporter.
Acosta, never one to let a barb from the president fly, responded.
"Takedown? I don't think so," Acosta tweeted. "Perhaps we should even the playing field next time and you can take my question. (You're right about one thing.. I am a nice guy)".
Takedown? I don't think so. Perhaps we should even the playing field next time and you can take my question. (You're right about one thing.. I am a nice guy) https://t.co/CpSV9sqiqK

— Jim Acosta (@Acosta) July 14, 2018
[image via screengrab]
—
Follow Aidan McLaughlin (@aidnmclaughlin) on Twitter
Have a tip we should know? tips@mediaite.com
Aidan McLaughlin - Editor in Chief