CNN's Poppy Harlow Pens Essay on the Importance of Paid Paternity Leave for Fortune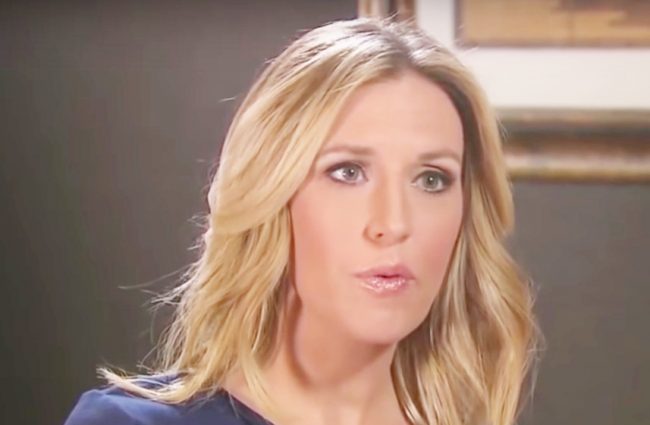 CNN's Poppy Harlow feels strongly that both parents need time off after the arrival of a new child.
She isn't alone in her conviction. Anne Hathaway addressed the UN about the issue earlier this month and in a new piece for Fortune, Harlow noted that the topic — and practice! — of paid leave for both parents is picking up traction, not only in major, headline-making companies, but in companies she and her husband are familiar with, too.
Calling her husband's paternity leave after the birth of their daughter "a gift to [their] family," she detailed the importance of both parents being present for at least the first month of a child's life. She recalled speaking to a pregnant woman who said her husband was working extra hard to "provide" for them during and likely after her pregnancy. Harlow mused, "'Providing' is so much more than bringing home a paycheck," observing that spending time with the family is a vital way a parent can "provide" for them, too.
If you find yourself thinking that it's easy for a national news anchor and her consulting firm-employed husband to be able to get paid leave but that you or the people around you never could, Harlow was one step ahead of you, calling that "unjust":
I should note that my husband was paid for the month he took off work. And even if he were not, we could have afforded for him to take that time unpaid. The unjust reality is that most Americans cannot afford this. That's not right. Our socioeconomic status should not allow our child to have both of her parents home for the first month of her life, while others are not afforded the same opportunity.
She wrote about how imperative it is to open a dialogue about paid leave so it can become a norm for everyone and how heartening it has been to see so many participating in the conversation.
Check out the whole piece.
[image via screengrab]
——
Have a tip we should know? [email protected]