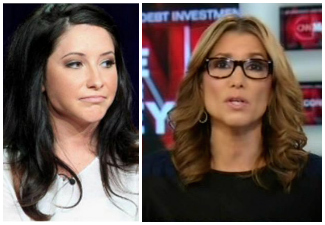 Carol Costello continued one of the biggest trends in cable news today: Saying something ill-advised on live air.
If it seems that there's an apology every other week coming out of CNN, Fox or MSNBC (and even ESPN) these days, it's because there is. This is the media world we live in now, where opinion journalism is becoming more prevalent and provocative candor and political incorrectness is encouraged in the name of creating buzz. Twitter–which is sans editor or filter–isn't helping matters, either.
Which brings us back to Costello: Were her now-infamous comments on the audio released from what is now known as the Palin Family Brawl premeditated…as they were with now-ex-MSNBC host Martin Bashir when he suggested urinating and defecating in the former vice presidential candidate's mouth about a year ago? No. Instead, Costello shared the kind of cynical sentiment invariably heard in pre-show planning sessions when the rundown is being prioritized, debated, oftentimes joked about, and finalized. Of course, this doesn't justify the utter lapse in judgment the 53-year-old veteran anchor displayed last week, but it doesn't mean it doesn't happen behind the scenes more often than you think. In case you missed it, Costello's comments can be found in the video clip at the bottom of the story here.
So should Costello–a straight news anchor and not an opinion host–apologize on the air Monday morning? Yes. Note: She has only done so in a statement to Politico, which hasn't silenced her critics.
But will she? Yes…because she has no other choice.
Why? Because it's the only way to defuse the controversy swirling around her.
In the past 72 hours alone, the Washington Post's respected media writer, Erik Wemple–who has described Costello as "outstanding" in the recent past–has called on her to apologize on CNN air. Fox's media analyst–Howard Kurtz–stated on Sunday's Media Buzz the following: "Carol is a good journalist, but to make fun of the woman (Bristol Palin) in this episode no matter who started that brawl is horribly insensitive." Kurtz added a need for Costello to apologize on-air as well. Even her network's own media reporter (Brian Stelter), addressed the issue on Reliable Sources, noting during his commentary that, "If you're sitting at home shaking your head at the way she handled that, you're not alone."
Throw in the growing-in-popularity hashtag (#firecarolcostello) on Twitter, a CNN Should Fire Carol Costello Facebook page, and a boatload of hypocrisy after she called for an ESPN analyst (Stephen A. Smith) to be suspended for insensitive comments he made about women's abuse during the Ray Rice controversy, and you have an embattled anchor whose only option at this point is to ask for forgiveness on CNN (a mandatory two-week vacation afterward might not be a bad idea, either).
When a CNN spokesperson was asked last Thursday by Breitbart.com if the Detroit native will issue a mea culpa on the air, the response from the network at that time was no.
But since this doesn't appear to be going away, the smart money is that she'll do just that sooner–as in Monday–rather than never.
[Image via screengrab]
— —
>>Follow Joe Concha on Twitter @JoeConchaTV
Have a tip we should know? tips@mediaite.com