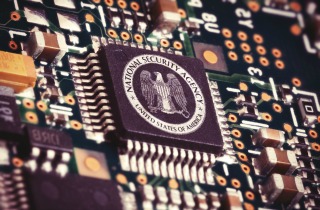 A federal court ruled today that the National Security Agency's metadata collection program — the program that allows the government to casually stroll through all of your private data and telephone records for ambiguous reasons — is not legal.
The program, which became widely known after Edward Snowden leaked its existence to the world in 2013, was justified as an extension of the Patriot Act. However, the Second Court of Appeals ruled that the vast collection of private information "exceeds the scope of what Congress has authorized" and, in collecting information that had nothing to do with criminal or terrorist activity, violated so, so many laws.
A three-judge panel held that the text of the Patriot Act "cannot bear the weight the government asks us to assign to it and that it does not authorize the telephone metadata program."

"If Congress chooses to authorize such a far-reaching and unprecedented program, it has every opportunity to do so, unambiguously," the court said. "Until such times as it does so, however, we decline to deviate from widely accepted interpretations of well-established legal standards. "
While the ruling was hailed as "critically important" by legal experts, it's still a narrow ruling and doesn't address a larger question: does the practice, as allowed under the Patriot Act, violate anyone's rights under the Constitution? For that, the court remanded the ruling back to a lower court to answer that question, and we'll still have no idea on that for a while: the federal appeals court "it wouldn't block the provision while the case is reconsidered at the lower court," so it appears for now that the NSA will collect a liiiiiittle bit more of your metadata. Just a little more.
[Image via Shutterstock]
—
>> Follow Tina Nguyen (@Tina_Nguyen) on Twitter
Have a tip we should know? [email protected]