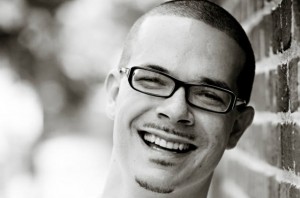 The New York Daily News says that it has fired an editor who was responsible for "egregious and inexplicable errors" found in columns by Shaun King.
The statement from Daily News editor Jim Rich came late Tuesday afternoon after reports that at least three of King's columns failed to clearly indicate and attribute passages that were direct quotes from other sources.
#BREAK: Statement from New York Daily News editor Jim Rich regarding @ShaunKing situation >> pic.twitter.com/4KJu7PihAN

— Dylan Byers (@DylanByers) April 19, 2016
After The Daily Beast accused King of plagiarizing one of their stories, the News defended the columnist, saying that the "attribution was mistakenly removed by no fault of the columnist."
King produced emails that seemed to show that he properly attributed the original sources for the passages, and clearly designated that they were block quotes. The attributions and formatting were removed before the articles went online. King further claimed that he did not read the columns after they had been posted.
He accused the Daily Beast of mishandling the issue, and suggested that Chelsea Clinton's position on the board of directors for the IAC (the Beast's parent company) played a role in the fracas. (King is a Bernie Sanders supporter, and appeared in a recent ad for the candidate.)
The News said that it was conducting a review of all the columns that the fired editor was responsible for, and affirmed that it was "completely inaccurate" to suggest that King did anything improper. King "faces intense — and often unfair — scrutiny" because of the subject matter he tackles, the statement said.
Have a tip we should know? tips@mediaite.com