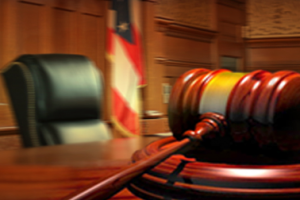 In a post published today on Lawyers.com, entitled "The Election We Shouldn't Have," Mediaite founder/ABC News legal analyst Dan Abrams argues against the election of judges.
Abrams points to criminal cases and the fact that prosecutors, not judges are supposed to represent "The People." A "judge will often make rulings or impose sentences that 'The People,' as represented by prosecutors, dislike or even despise," Abrams writes. "Those rulings may also be unpopular with the rest of 'the people' as well. That should not — it cannot — be cause for losing his/her position. Yet that is exactly what does and will happen again in this election cycle."
While one of a judge's most important roles is to maintain impartiality, Abrams argues that the judge must also be willing to make unpopular decisions. Historically, they have done this, with courts leading the way on "unpopular but crucial issues like civil rights, even when the public overwhelmingly disagreed with the impact of the rulings."
Delving further into the political aspect of the argument, Abrams argues that "maybe most disconcerting in this highly politicized and divisive environment is that an opportunity for the public to weigh in is often hijacked by the political extremes." And thus, "the accuracy and wisdom of the rulings becomes secondary to pure politics" — a situation he deemed a "warped form of democracy."
But is it better to have elected governors choosing judges?
Well, yes, because even that system, while far from perfect, doesn't allow for such shameful, naked and dangerous politicization of our courts. Even better would be to do as former Supreme Court Justice Sandra Day O'Connor has advocated and create commissions (non- or bipartisan) to select candidates. A governor can then choose amongst a handful of qualified prospective judges presented to him/her, as is the case in Florida. Governors in 29 states currently rely on nominating commissions to fill appellate court vacancies with 27 utilizing them for trial court openings.
In a perfect world, he writes, judges would be elected based on "qualifications, judicial temperament and legal acumen." But we don't live in a perfect world — so this is better "than the malignant political gamesmanship we call judicial elections."
Read the full post over at Lawyers.com.
Have a tip we should know? tips@mediaite.com