Dan Savage Responds To The Continuing Success Of 'Middle-Aged Bigot' Rick Santorum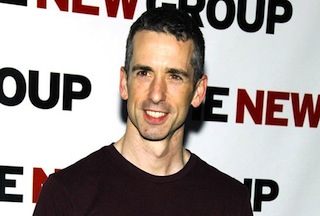 With all the recent surge in coverage of Rick Santorum following his Iowa success and the ongoing focus on his "Google problem," it's interesting to remember that that…other definition of the candidate's last name was coined all the way back in 2003, when the White House was just a glint in the Senator's eye. More than ever, though, the issue and definition is in the news and in his weekly column this week, the man behind the "santorum" (and wouldn't anyone love that title?), Dan Savage, defended the coinage and its continued importance.
RELATED: Stephen Colbert Defends Rick Santorum's 'Blah People' Line
As Savage writes an advice column, this week's maintained the structure of responding to letters; in this case, one letter thanking him for the "santorum" work and two decrying it. To the first writer, he pointed out that much of the thanks belongs to his readers, especially the one who first had the idea to make up a word for Santorum's name. The second letter came from someone who accused Savage of being "one sick, pathetic excuse for a human being" for trying to "insert himself" into the Presidential race. Savage reminded him that the definition had been around long before Rick Santorum had enough clout to market his own sweater vests.
The third letter writer accused Savage of hypocrisy for creating the "It Gets Better" Project, the online movement to record messages of hope for LGBT teens suffering from bullying, while at the same time bullying Santorum. Savage wasted no time in snuffing that argument.
"Taking the piss out of a middle-aged bigot who has repeatedly and viciously attacked a tiny minority for personal and political gain—a man surrounded by people who support him personally, politically, and financially—is not the moral equivalent of beating the shit out of a vulnerable and isolated 13-year-old queer kid in rural Texas who is a member of the tiny minority that this powerful bigot has repeatedly and viciously attacked.

Third, circling back to Elizabeth Santorum's blowjob on HuffPo: '[Elizabeth] is aware of her father's so-called "Google problem," part of a campaign by columnist Dan Savage… "That just makes me sad. It's disappointing that people can be that mean," she said.'

I'm sorry for giving you a sad, Elizabeth. You know what gave me a sad? Reading about Janice Langbehn and Lisa Pond. The women, together 18 years, were vacationing in Florida in 2007 with three of their four children when Pond suffered an aneurysm. Langbehn and the children were barred from Pond's room when they arrived at the hospital. A social worker informed Langbehn—who was distraught—that she wouldn't be able to see her wife because they were in an 'anti-gay city and state.'

Lisa Pond was not a 'policy thing,' Elizabeth. She was a human being. And her wife and children were prevented from saying good-bye to her because people who agree with you and your father—people who doubtless felt empowered to act on their bigotry thanks to high-profile bigots like you and your father—persecuted them as Pond lay dying."
Even at this late point in the game, there are still people learning of the unfortunate neologism for the first time, but, with Santorum still wandering around and comparing gay marriage to polygamy (he seems to have, at least during the campaign, kindly backed down from his early comparisons of child and animal rape), that's kind of the point.
Many people who just see Rick Santorum as another GOP candidate with a chance to oust Barack Obama forget about the values and ideas that he has been espousing for years and the very real ways they affect people in this country. They see the whole Google thing as juvenile and, y'know, it is. After all, it's basically just an incredibly complicated poop joke. However, it's the most important poop joke of our time (again, who wouldn't want that title?). Until Santorum takes back his hateful comments, that definition will haunt him. In a perfect world, his comments themselves would follow him but we live in a 24-hour news cycle so that's impossible. His "Google problem" will have to suffice, working as a perfect, frothy reminder of the things he stands for.
Oh yeah, I forgot. There was also a fourth letter in the column about Savage's definition for the word "rick." I'm not gonna ruin that one for you guy, you'll just have to Google it. And make sure you tweet your reaction after you do. Someone might be making another fun list.
Have a tip we should know? tips@mediaite.com