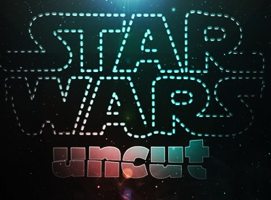 I'm guessing even if you haven't seen the childhood-shattering Star Wars prequels, you know enough to not be pleased by them. Whether he made them for his children, for himself or for his greed, George Lucas disappointed generations of moviegoers with his second Star Wars Trilogy. When the most beloved franchise in film was revisited decades after its inception, it was just missing that… something.
But there is a lesson to be learned here: the best curators and custodians of any given piece of property, be it physical or intellectual, are most likely the people that truly love it most, even if they are not its creators.
It's one of those ideas so straightforward in its goodness that you kick yourself for not having come up with it first. The concept is simple: take the movie with the biggest, strongest and most fanatical following of all time. Chop it into a couple thousand 15 second clips (thus avoiding any copyright issues). Ask the internet to collaborate by remaking any of these 15 second clips in any manner they choose. Gather the results. Shake, rinse, repeat.
What you get is Star Wars: Uncut, which released its first trailer last week:
This fanboy dream project is an amazing collective accomplishment and truly demonstrates how the web can as a function hive mind that remains made up of countless individual perspectives. As each fan remakes their own clip, we see how differently people can see and interpret the same beloved source of inspiration.
Star Wars: Uncut is funny and edgy and creative and versatile and more than anything else affectionate – the love for this classic that has clearly gone in to every 15-second scene is obvious. This entire non-commercial effort is all about the shared language of media and culture. While the Star Wars prequels were, in most estimations, all about profit, this patchwork remake is exactly the opposite: the participants have nothing to gain but the joy of the experience and maybe a bit of net notoriety. And, judging by the trailer, the result is the best Star Wars effort since The Empire Strikes Back (suck it , Jedi).
Star Wars: Uncut is the start of something new: a meta-indie production that retells a well known story, frame by frame, while at the same time telling the story of the people that know that story watching it.
Finally, the cosplay, the lining up around the block and camping out, the collecting, the purchasing of endless definitive editions of the films in multitudes of formats and the unending devotion that Star Wars fans have given their ever devolving franchise has paid off. The lesson here, though, is that to get that payoff, the fans had to take matters into their own hands.
Have a tip we should know? tips@mediaite.com