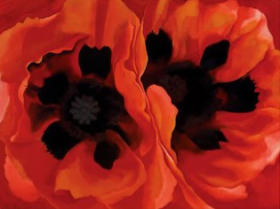 While Gawker Media has plenty of high-profile women — Anna Holmes, Gina Trapani, Lux Alpatraum, Annalee Newitz — it's gotten some flack for a while now for having a chick-free masthead at its flagship site, Gawker.com. The site that launched such well-known bloggers as Elizabeth Spiers, Jessica Coen and Emily Gould saw its last female editor in December 2008 with the departure of Sheila McClear. Since then it's been all-male all the time, to the frustration of many readers, watchers, former editors and boyfriends of former editors.
Well, that has changed, for the moment: Gawker is testing out not one but TWO women on its night shift: Amrita Rajan and "Azaria Jagger," whom Gawker editor-in-chief Gabriel Snyder tells me is pseudonymously bylined. He said he has not yet made a permanent hire.
A quick look-see at their stuff shows that they are fitting in nicely — I particularly like this from Amrita and this from Azaria. Back in the summer, Gawker also briefly tried out Awl contributor and blogosphere darling Natasha Vargas-Cooper, whose work can be found here; also, the pseudonymously bylined Phyllis Nefler of "Altarcations" fame is a chick, and one we love dearly but we're protecting her identity because that seems to be important to her.
Who knows if a lady will actually make it to the masthead? We think it would be a good idea (I'm sure you're surprised.) In the meantime, be overwhelmed by Gawker's new femininity via Amrita here and Azaria here.

Image via Gawker, in a hat-tip to Weekend Editor Foster Kamer, who is all man.
Have a tip we should know? tips@mediaite.com