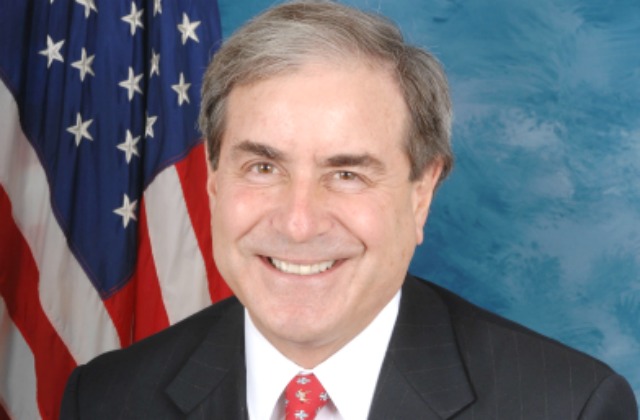 Mediaite columnist and conservative commentator John Ziegler spoke with Congressman John Yarmuth (D-KY) this weekend, and the discussion focused on whether the last two weeks of bombshells are the beginning of the end for President Trump.
Ziegler and Yarmuth began by debating which Trump–Russia–Comey bombshell was the most damaging for the White House in recent days. During this talk, Yarmuth slammed the Trump Administration for their "self-serving rationalization" that leakers are the most troubling aspect of the current political firestorm.
"That's all he can say that helps his own cause," Yarmuth said. "That's the only argument they have."
While discussing the leakers' motivation, Ziegler asked Yarmuth if he thought White House insiders were bending the rules and risking their jobs in an attempt to save the country from Trump. Yarmuth said that the theory was quite possible, and that other Congress people have expressed that view as well.
The two went on to discuss topics ranging from whether Trump has committed obstruction of justice, to the question of how much Trump understands about government and law. This discussion gravitated around the reports saying Trump wants Michael Flynn back by his side.
Yarmuth happens to be top Democrat on the House Budget Committee, so he also took time to discuss what he observed about the White House's efforts to control negotiations for the latest omnibus spending bill. Yarmuth assessed that the White House "got their butts handed to them" after backing off of the spending allocations they were looking for.
"I'm not sure that [Trump] knew what he was talking about," Yarmuth said. "I don't think he had any inclination of what he was up against."
In time, Ziegler asked Yarmuth about whether he thinks Senate Majority Leader Mitch McConnell will ever turn against Trump. Yarmuth pointed to several of McConnell's recent statements, saying that once Trump's leadership takes the GOP towards imminent disaster, "he will shut Donald Trump down. I'm convinced of that."
Listen above, via Free Speech Broadcasting.
[Image via screengrab]
— —
>> Follow Ken Meyer (@KenMeyer91) on Twitter
Have a tip we should know? tips@mediaite.com