Democratic Congressional Candidate Pulls All Campaign Ads From Local Sinclair-Owned Station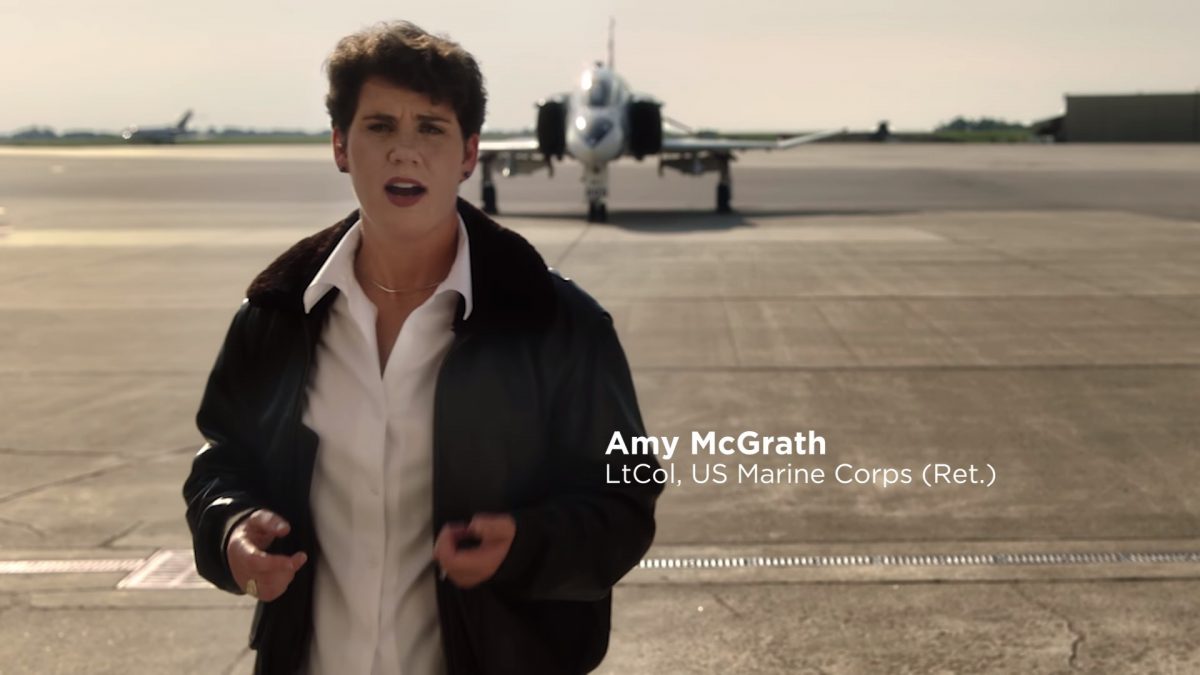 In what could be the first of many more to come, a Democratic Congressional candidate has instructed her campaign to pull all advertisements from a local Sinclair-owned television station after it was revealed that the broadcast group had forced its local anchors to read an anti-media script decrying "fake news" from other outlets. The story blew up after Deadspin created a video of dozens of on-air personalities reading off the promo that quickly went viral.
In a tweet sent out earlier today, Amy McGrath released a statement that she sent out to the media in which she declared that she wouldn't allow her ads to be aired on WDKY-TV, a Kentucky station owned by Sinclair. McGrath is running as a Democrat for the House seat in Kentucky's Sixth Congressional District.
If you're not following this story, see the following link from Deadspin that edited dozens of local news anchors from across the country reading the same Sinclair-mandated script​ last week​https://t.co/6EqvEeBCgm
I've just put out the following statement to the media: pic.twitter.com/qJ4245BvpY

— Amy McGrath (@AmyMcGrathKY) April 2, 2018
As you can see in the statement above, McGrath says the "corporate mandated 'must read' right-wing script" is an "extreme danger to our Democracy and eerily mimics the propaganda efforts that authoritarian regimes often use to control the media in their own country."
She added that the contributions she's received from "grassroots donors" won't be used to enrich "these chilling right-wing efforts to stifle the critical role of journalism."
While journalists and media figures have decried Sinclair's actions — and Sinclair management has defended itself to employees — President Donald Trump has come to the media company's defense, stating it is "far superior to CNN and even more Fake NBC, which is a total joke."
[image via screengrab]
—
Follow Justin Baragona on Twitter: @justinbaragona
Have a tip we should know? tips@mediaite.com