Dick Morris: 'I Goofed' With Romney Landslide Prediction, 'I Was Wrong' To Question Media Polls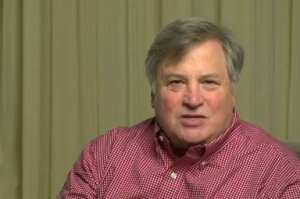 In a new video on his website, Dick Morris explained how he "goofed" when he predicted not only that Mitt Romney would win the presidential election, but that he would win by a big margin, if not a landslide. It came down to the assumptions underlying the polling, he said. Acknowledging he was wrong, Morris said the media's polls turned out to be accurate.
"I thought Obama would be buried in a landslide, instead I've been in a bit of a mudslide on my face," Morris said. "Sorry about that. I was wrong."
Morris said all his analysis suggested that the media polls were wrong — and that conclusion was based "on the assumption that they were wrong, the media was wrong, in saying that there would be the same high level of black, Latino and young voter turnout in 2012 that there was in 2008." Because there wasn't the same level of turnout in the years prior, he added.
"I was wrong," he said, "and the media polls were right."
"I think I always said that if we adopt their turnout assumptions, their numbers are right," Morris added. And they turned out to be right.
Speaking more broadly, Morris said, "This signals a permanent change in the American electorate. This is not your father's United States. This is a United States with a permanently high turnout of blacks, Latinos and young people."
If the "very good candidate" Romney couldn't win against the "dismal" Obama, Morris asserted, then no Republican can win this electorate unless the party fundamentally changes its approach. Those changes will be spotlighted in the months to come.
In the short term, Morris attributed some influence to Hurricane Sandy. "We all owe a debt of ingratitude to Chris Christie," he said, also noting that the storm "stopped Romney's momentum dead."
"We have to stop Obama from turning this country into a socialist nightmare," Morris said.
His video remarks below:

Have a tip we should know? tips@mediaite.com