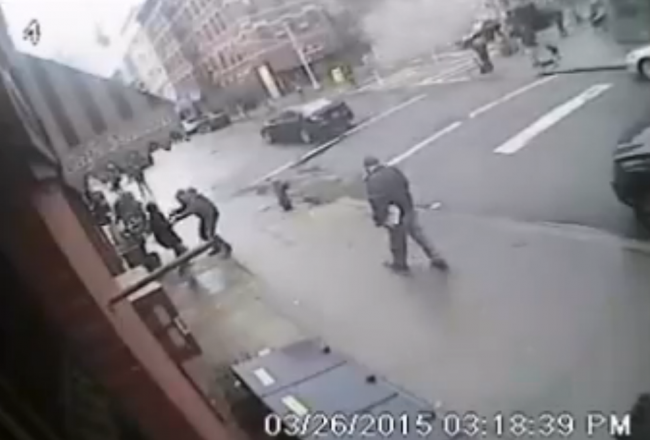 According to a new report, authorities investigating the cause of last week's explosion in Manhattan's East Village believe that an attempt to siphon natural gas, hidden from Con Edison maintenance men just minutes before the explosion, may be to blame.
The New York Times reports that in the months prior to the explosion, ConEd had discovered that a pipe in Sushi Park, one of the restaurants in the building, had been "tapped" to supply gas to the remodeled apartments above, a safety hazard that could cause, say, a dangerous explosion. Though it was apparently a "stopgap" situation until a bigger gas line could be built into the building, investigators believe now that the landlords had been using the system for about a year.
The theory goes that the day of the explosion, one of the tenants had smelled gas and, instead of calling ConEd, called the landlord to inspect the problem. (Earlier reports indicate that the landlords discouraged their tenants to immediately contact ConEd about such problems.) Con Ed inspectors later showed up that afternoon and, though they found fault with the plumbing, did not find any evidence of leaking gas or safety issues. As a spokesman told Gothamist:
A Con Ed spokesman clarifies that the pipe, called a head end, was already locked when workers arrived for the inspection of the existing gas connection. "We said no, this is a mess," the spokesman said. "They looked at the work and said, we're going to fail you."
According to the theory, based on interviews with Sushi Park's owner Hyeonil Kim, the landlord's son and a plumber, who lacked the permits to operate on gas lines, had dismantled the siphoning apparatus before the inspectors arrived; then, after they left, attempted to put the system back in place.
The explosion caused a fire that consumed three buildings, killing two men and injuring 22.
[New York Times]
[Image via screenshot]
—
>> Follow Tina Nguyen (@Tina_Nguyen) on Twitter
Have a tip we should know? tips@mediaite.com