Everything's Totally Great in Rio You Guys: Man With Water Bucket Tries to Extinguish Olympic Torch
Everything's Totally Great in Rio You Guys: Man Tries to Extinguish Olympic Torch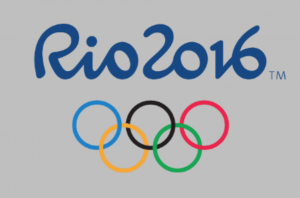 Are we at the point where can officially declare the 2016 Rio Summer Olympic games a disaster?
A crippled economy. A vicious fight over eminent domain for local communities. An ousted President. A corruption scandal involving top businesses. Abysmal quality of ocean water. Zika. A dead jaguar.
And now someone tried to extinguish the Olympic torch as it passed through a village yesterday.
The man — 27-year-old Marcelino Mateus Silva Proenca — admittedly botched his attempt, hitting a torch bearer with the water instead before fleeing the scene. But video captured the moments that Proenca stood on the sidewalk patiently waiting for his moment to extinguish the flame, which traditionally passes through communities in the host country before being used during the Olympic Opening Ceremonies before the eyes of the world.
Brazil's hosting of the Rio games has been a long-running source of contention for many of the urban poor in the country. While the government of Brazil has attempted a wide array of maneuvers to disguise it's poverty from the eyes of visitors, those Brazilians who live in favelas have grown increasingly frustrated, resulting in stand-offs with law enforcement that have drawn the skepticism of the international community. Still, the games are scheduled to commerce next month amid a growing list of concerns, both to public health and with economic stability to the region.
Proenca was arrested at his home shortly after the incident, and charged with intent to cause material harm. He was released on a $295 bail and can face up to six months in prison.
—
J.D. Durkin (@jiveDurkey) is an editorial producer and columnist at Mediaite.
[h/t CNN]
Have a tip we should know? tips@mediaite.com