Ex-Breitbart Reporter: Outlet Driven by 'Ego and Fear,' Criticizing Ivanka 'Scares Them to Death'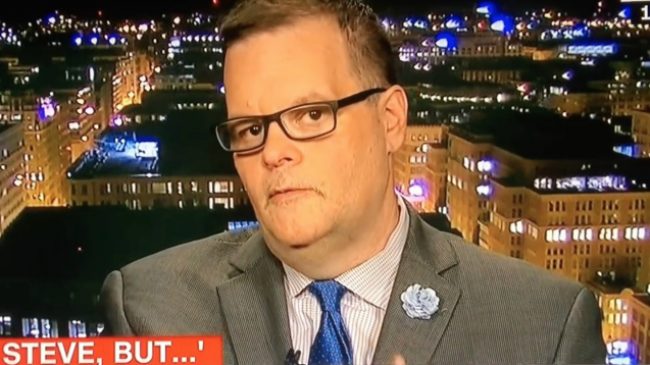 Former Breitbart reporter Lee Stranahan joined Mediaite columnist John Ziegler on Ziegler's podcast this weekend, and they discussed the notion that conservative media outlets are part of the conspiracy connecting President Donald Trump to Russia. Ziegler was particularly interested in Stranahan's perspective as someone who works for Sputnik, which Ziegler described as the Russian version of NPR.
Stranahan talked about his multiple stints with Breitbart, which eventually prompted him and Ziegler to discuss the outlet's pro-Trump conservative lean. Stranahan said that Breitbart hasn't been scrutinizing the president as much as they should because they don't want to risk their access to the White House.
Stranahan argued that Breitbart had dustups with the White House, specifically the time when reporter Matt Boyle wrote a piece suggesting that Steve Bannon despised Reince Preibus and will soon kick him out of the White House. That episode was also used to make the case that Bannon's not influencing Breitbart's reporting from the White House, even if he still has direct contact with them.
Ziegler followed up on this by asking what drives Breitbart's coverage if Bannon's editorial judgment is no longer a factor. Stranahan's response: "ego and fear."
Stranahan explained that it was Bannon's decisions and connection to Trump that drove the site's ratings up, and now the site doesn't want to lose its standing by angering the president. He explained that this had much to do with the reports that Breitbart was going easy on Jared Kushner, who seems to be competing with Bannon for power and influence. Stranahan also said that Brietbart was especially "scared to death" of writing negatively about Ivanka Trump.
"One of the problems for Donald Trump right now, period, is Jared Kushner and Ivanka Trump," Srtanahan said, "and they simply did not want to go after them as the root cause of the problem, and they never want to do anything against Ivanka."
Listen above. Start at the 8 minute mark for the relevant part.
[Image via screengrab]
— —
>> Follow Ken Meyer (@KenMeyer91) on Twitter
Have a tip we should know? tips@mediaite.com