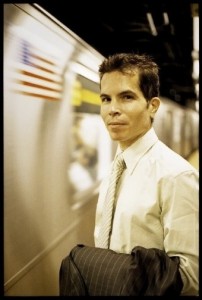 Gerald Posner has succeeded where many others have failed: finding a new job in a bad economy. Earlier this year, the former Daily Beast chief investigative reporter resigned amidst a massive plagiarism scandal. Five months on, Posner seems to be nicely settling into his new job as the Karzai family lawyer. Yes, you read that correctly.
Last week, Posner published a letter to the editor in the Wall Street Journal defending his "client," Mahmood Karzai (Afghan President Hamid Karzai's brother), after the newspaper implicated Mr. Karzai in a multibillion dollar corruption scheme. While the Miami New Times (the paper Posner originally got into trouble for plagiarizing) briefly took note of Posner's "new gig", it wasn't until yesterday that we got more details from Foreign Policy blogger Charles Homans.
Homans, who spoke direclty with Posner, says Posner isn't just representing Mahmood Karzai, he's also doing PR work for two other Karzai brothers, Ahmed Wali and Qayum. Posner's new position, however, isn't quite as random as it would appear. Posner, who has a background in law, had previously interviewed Mahmood and Ahmed Wali Karzai for a Daily Beast story last October in which the brothers aired their grievances about a not-so-flattering New York Times article. Posner now spends his days pursuing potential libel cases against Western media outlets and "tending to the brothers' worse-for wear public image." From Homan's post:
The brothers have variously been accused of trafficking heroin, muscling their way into lucrative development projects, and selling materials for IEDs used against American troops. Posner hasn't filed any actual lawsuits yet, but says he is in contact with representatives of the New York Times, the New York Post, Fox News, the Toronto Star, and the Washington-based Institute for the Study of War think tank about reports they've published concerning the Karzais that he believes to be potentially libelous
But Posner's new career track (not to mention his clients) isn't the strangest revelation to come out of Homan's reporting. Believe it or not, Posner apparently has plans to make a grand return to the world of journalism, a la Doris Kearns Goodwin, author of "Team of Rivals."
I'm not comparing myself to Doris Kearns Goodwin, but what she did was disappear for a couple years and came back with a bulletproof, superb book. What I need to do is eventually come out with a book — it won't be about Afghanistan, but in three or four years I'll come back with that. And people will be able to say, he didn't put together two words from anyone.
Setting goals for yourself is an essential part of getting back on the horse after becoming unemployed. And while it's hard to imagine that one book will remedy Mr. Posner's damaged credibility, especially after playing Karzai family lawyer, never say never one supposes.
Have a tip we should know? tips@mediaite.com