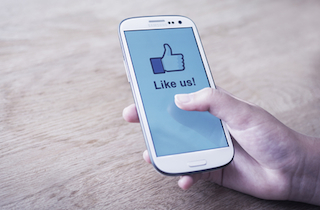 Saying it is complying a Turkish court order, Facebook agreed Tuesday to block access to a page containing an image of Muhammed deemed offensive in Turkey.
Turkey had said it would deny the company's access to the country's 40 million users if Facebook did not comply.
Facebook, along with other social media sites, has been used as a vehicle for political action, which has gotten the site into increasingly awkward situations as it ventures into countries with more oppressive speech laws. Sure enough, the company's decision to comply with the Turkish court order comes just two weeks after Facebook owner Mark Zuckerberg issued a statement in support of Charlie Hebdo, a French satirical magazine attacked by violent extremists for its history of publishing caricatures of Muhammed, which the Islam forbids.
"Facebook has always been a place where people across the world share their views and ideas," Zuckerberg said at the time. "We follow the laws in each country, but we never let one country or group of people dictate what people can share across the world."
Apparently they do. Read Zuckerberg's full post below, then share this post on Facebook. Trending is great for traffic:
[h/t BBC]
[Image via Twin Design / Shutterstock.com]
——
>> Follow Evan McMurry (@evanmcmurry) on Twitter
Have a tip we should know? tips@mediaite.com