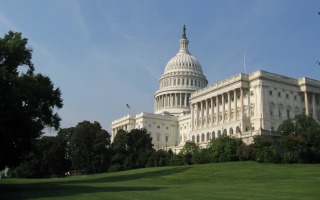 A fiscal cliff deal has finally been reached. Although the Senate and House still have yet to vote, the details have been solidified and signed onto by President Obama, Vice President Joe Biden, House Minority Leader Nancy Pelosi, Senate Majority Leader Harry Reid and GOP Senate Minority Leader Mitch McConnell.
The agreed-upon measure will extend Bush-era tax cuts for family incomes below $450,000 and individual incomes below $400,000. Clinton-era tax rates of 39.6% will be instituted for income above these thresholds. It is expected to raise $600 billion over 10 years.
The deal also includes a two-month delay on sequestration, with a 50-50 mix of spending cuts and revenue to pay for the $24 billion it will cost. Approximately half of the cuts will come from defense spending.
The estate tax rate will be 40% with the exemption limit being set at the first $5 million of income, indexed for inflation. Tax rates on capital gains and dividends will be set permanently at 20%.
The deal will also include a one-year "doc fix," which will prevent cuts in provider payments through Medicare, but will not be financed by the Affordable Care Act. A one-year extension of the federal unemployment insurance program was also part of the package. The 2% payroll tax cut will expire.
Unexpectedly, the deal will stop annual Congressional pay raises.
The "Dairy Cliff" will be avoided as well, with an included 9-month partial extension of the U.S. Farm Bill to keep dairy prices from doubling.
Biden met with Senate Democrats late Monday and was caught by CNN cameras entering the negotiations. He wished viewers, "Happy New Year!"
—
>> Follow Anjali Sareen (@AnjaliSareen) On Twitter
Have a tip we should know? tips@mediaite.com