Fmr Weinstein Exec Refutes NBC Memo: It Wasn't Only Suspicion, 'Harvey Asked ME' To Set Up Meetings w/ Women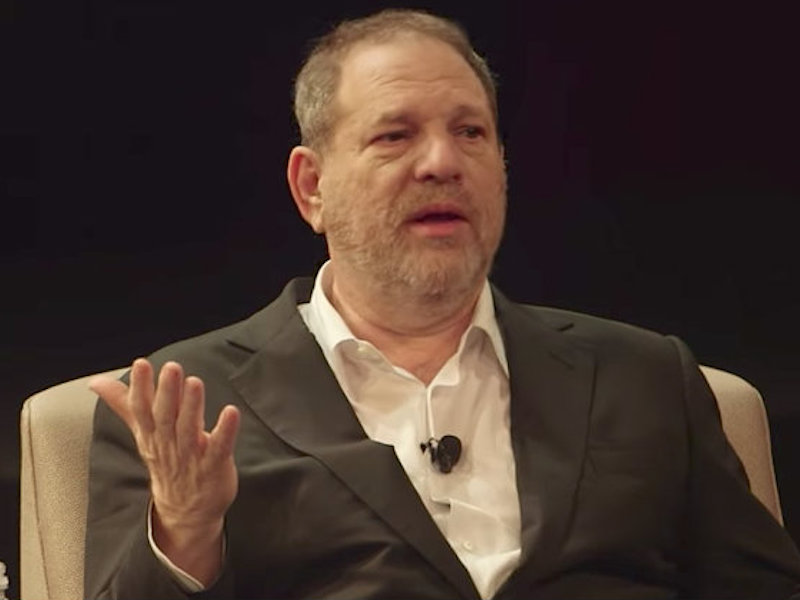 A former executive who worked at the The Weinstein Company is now coming forward and refuting the memo released by NBC News over its handling of the Harvey Weinstein story.
The executive, who has kept her identity anonymous, released a statement on Twitter under the account "Abby Ex" and attached Ronan Farrow and former NBC investigative producer Rich McHugh to her post.
@RonanFarrow @RichMcHugh pic.twitter.com/0t9As55yYL

— Abby Ex (@abbylynnex) September 4, 2018
She identified herself in the memo as "former Executive A (female)" and believed NBC's portrayal of her testimony was "misleading and incorrect." She explained in the statement that she helped arranged meetings with Harvey Weinstein, "meetings, we now know, he used to sexually harass and assault women."
"While I didn't know exactly what happened in those meetings, I knew how they were arranged and the dubious nature of being held in hotel rooms and bars late at night and occasionally using (only FEMALE) colleagues to start the meetings and then asking them to leave so he could be alone with these women," the former executive alleges.
She agreed to do a taped interview in silhouette in July 2017. And she specifically refuted the memo's assertion that her account was "based on suspicion alone."
"That is factually incorrect. Harvey asked ME, many times, to join these meetings, to which I refused," she wrote in her statement. "But I was a witness to them, and in fact, was a first-hand witness to physical and verbal abuse at his hands as well, all of which Ronan has on camera from my interview."
The executive praised Farrow and McHugh for being "honest and direct" and felt that the memo was "the opposite" of that.
Farrow retweeted her statement to his followers.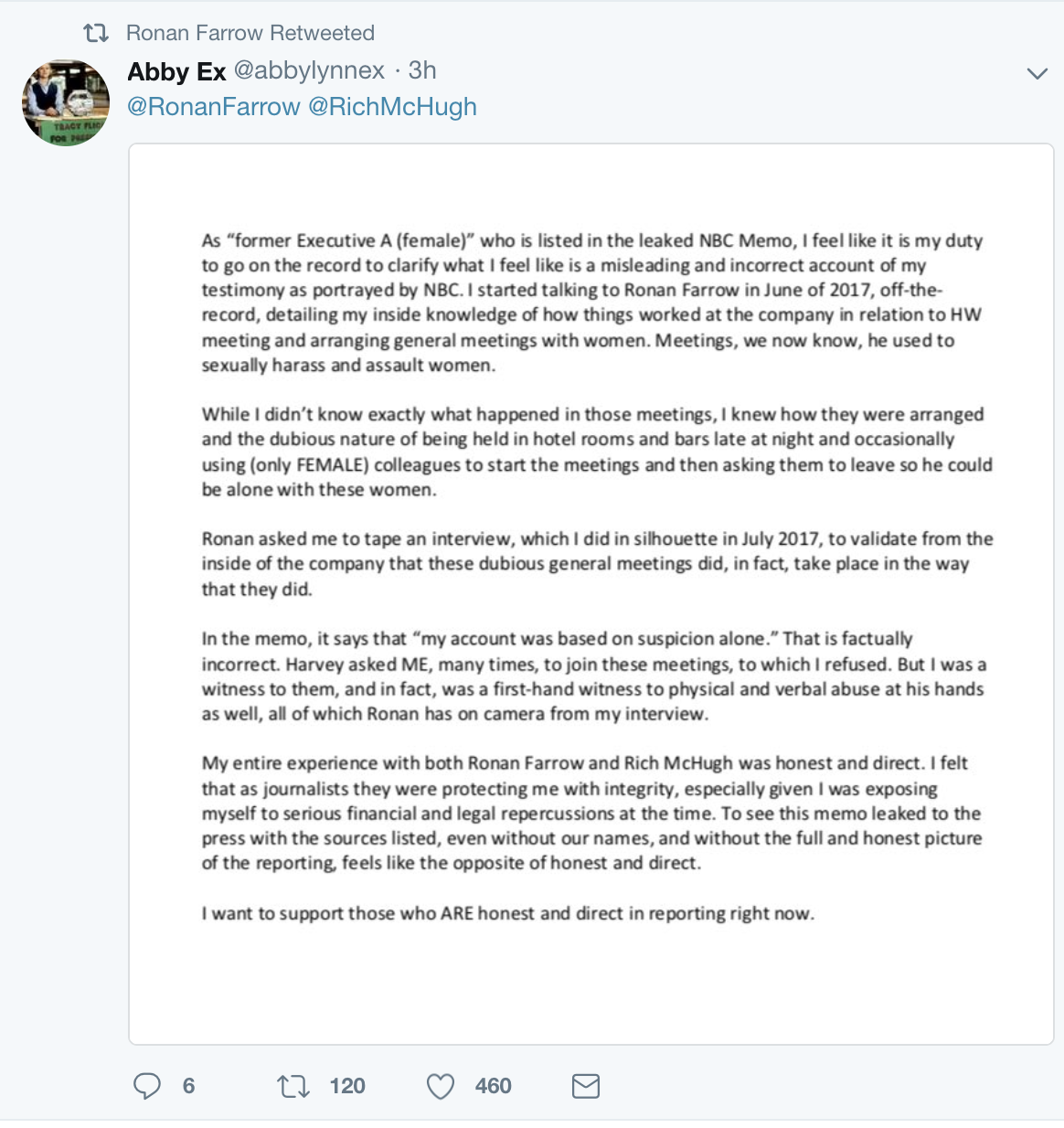 [image via screengrab]
Have a tip we should know? tips@mediaite.com