Former Mediaite Senior Editor Steve Krakauer Joins TheBlaze as VP of Digital Content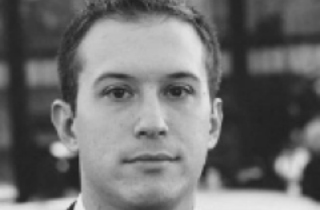 Some of our long-time readers may remember our former senior editor Steve Krakauer. After departing Mediaite, he moved on to a gig as digital producer for CNN's U.S. programming. And now he has taken a job as the VP of Digital Content for TheBlaze.
Krakauer will now be responsible for growing the Glenn Beck-founded news, opinion, and entertainment network's presence across all digital media. At CNN, he previously oversaw the social and digital media output of the network's U.S. shows. Before that, he was instrumental in Mediaite's 2009 launch and played an integral role in the development of our site.
Joel Cheatwood, President and Chief Content Officer of TheBlaze, said of Krakauer's hiring: "Steve was one of the first people to truly recognize the growing relationship between digital media and traditional television and has built a remarkable track record integrating the two mediums. We are excited to have Steve join TheBlaze as we continue to be at the forefront of creating a television network designed for the 21st century."
Krakauer had this to say: "I've long admired the independent, entrepreneurial nature of TheBlaze, and I'm excited to join CEO Chris Balfe, Joel Cheatwood and the team in expanding their place in the ever-changing media landscape. TheBlaze is at the forefront of understanding the new ways people consume news and entertainment, and being able to help shape where it's going was an opportunity I couldn't pass up."
His new job begins September 9th, 2013.
We wish him the best!
[photo via Twitter]
Have a tip we should know? tips@mediaite.com