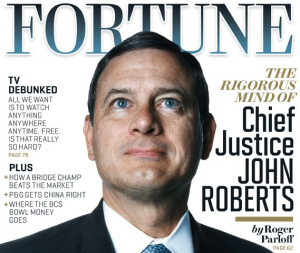 So you got AppleTV for Christmas and you really, really hate your cable company. You can watch 30 Rock via Netflix streaming, but you can't cut the cord with cable or you lose access to AC360 on CNN and Monday Night Football on ESPN. What the Hell, right?
What the Hell indeed. And that's exactly the question pondered–and, surprisingly, answered–by FORTUNE's Jessi Hempel who asks "What the Hell Is Going on With TV?" in the latest issue, on newsstands today.

The fascinating article digs into the myriad power struggles (cable companies, internet providers) underway, and how the winners will ultimately determine what TV looks like. Hempel describes it as a Wild West that promises to make somebody very, very rich:
The "web TV experience that feels a bit like the Internet circa 1998, before publishing companies embraced the Net and Google arrived to help us find and instantly consume the stuff we're looking for."
Hempel believes the end is near for Hulu, but she sees a potential giant in Apple's iTunes, which–as it did for the music industry–could swallow up the market for web TV:
The potential payoffs for tech companies are huge: Google could serve up advertising next to search results on our TV, grabbing a chunk of the $56 billion a year spent on television ads. Apple's iTunes could become the online merchant for all video content. Device makers can sell us even more gear. Cable operators and studios stand to gain viewers and ad dollars by making their shows available — with commercials — anytime, anywhere. And for time-starved folks like me, it's TV nirvana. But Netflix, Google, and Apple can't just swoop in and disrupt the $85 billion home entertainment industry. The challenge lies in navigating the entrenched interests that make up the television business.
One of the pioneers hoping to cash in is Clicker CEO Jim Lanzone who says he is building "the ultimate programming guide for internet television." Watch Hempel's interview with Lanzone here, from FORTUNE:
Have a tip we should know? tips@mediaite.com