Fox News Correspondent Kevin Corke Posts, Then Deletes Tweet Flirting With QAnon Cult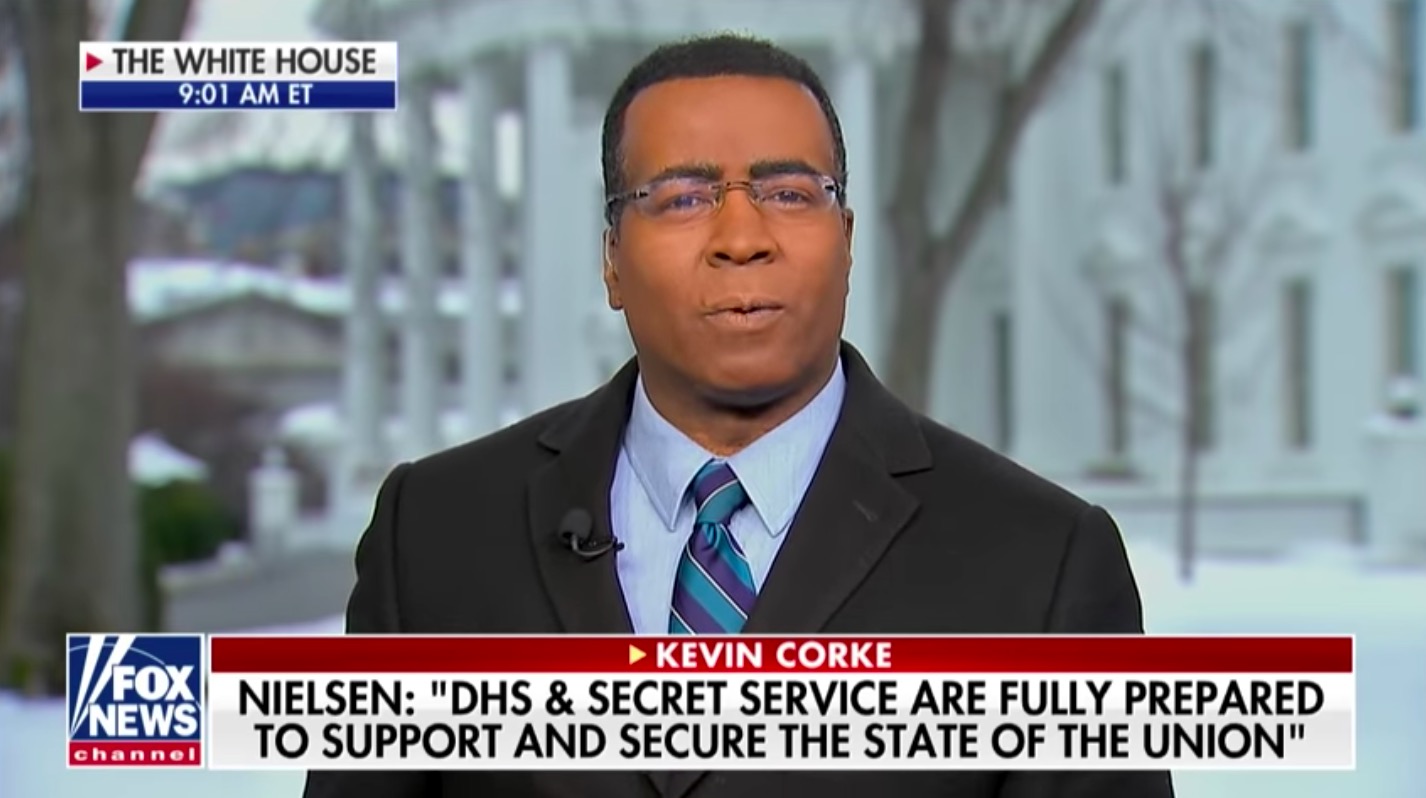 Fox News White House correspondent Kevin Corke posted a photo on Twitter Monday, which was deleted hours later, that appeared to be an aggressive wink at QAnon — and sent the online cult's followers into a frenzy.
Here's the now-deleted tweet, which showed a coffee cup with the letter "Q" — the cult's supposed leader — written on the side.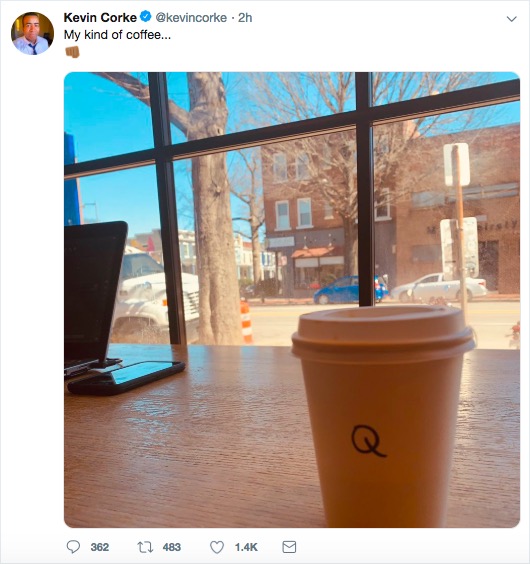 QAnon is a pro-Trump online cult. Here's a useful explainer, via Right Wing Watch:
QAnon is an online cult whose members subscribe to a conspiracy theory alleging that President Donald Trump is working behind the scenes to upend a far-reaching network of pedophiles and human traffickers that, absent any evidence or credible claim, allegedly involves liberal politicians, entertainers, and business leaders. Followers believe that Special Counsel Robert Mueller's investigation into Russian interference in the 2016 election was a cover for the secret plan, of which Trump, they say, had ordered details to be gradually revealed via cryptic riddles written by a figure known only as "Q" on the anonymous forum 8chan.
As the Daily Beast reported recently, "QAnon supporters have also been linked to several violent incidents, including a Seattle murder and the recent killing of a mafia boss."
It's unclear whether Corke was aware that his tweet would enflame a wildly conspirational death cult. After posting the photo, he proceeded to interact with various QAnon adherents.
When one account, @RebelAnon1776, asked Corke if he would be the one to pose "the question" to President Donald Trump, the Fox News White House correspondent responded with a flexing emoji: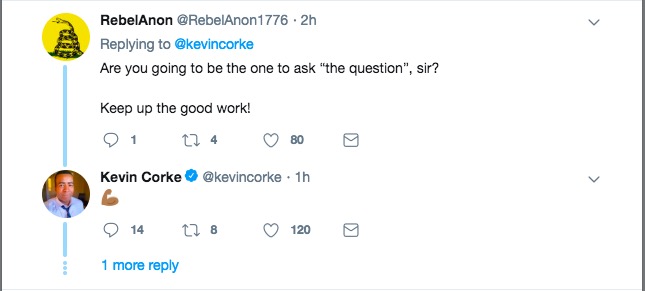 Fox News did not explain why Corke posted the tweet, pointing to the fact he had deleted it.
While the photo may be deleted, Corke liked dozens of tweets from QAnon believers applauding him for the apparent endorsement: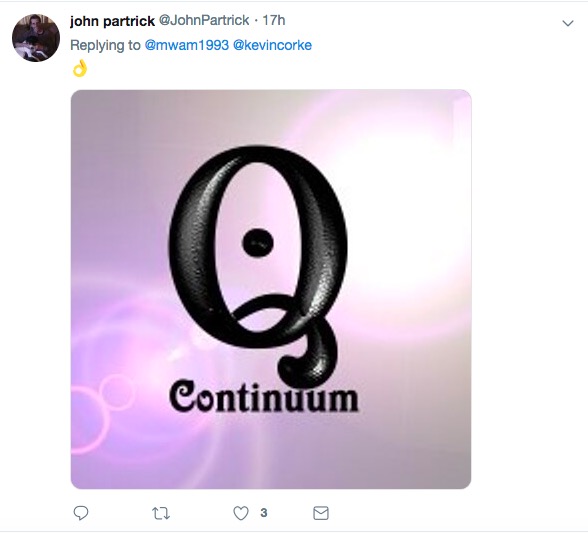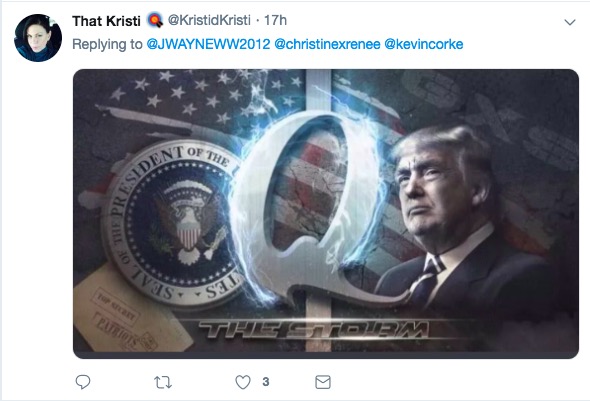 Have a tip we should know? tips@mediaite.com
Aidan McLaughlin - Editor in Chief