Fox News Journalist Adam Housely Reportedly Left Network for Sidelining Hard News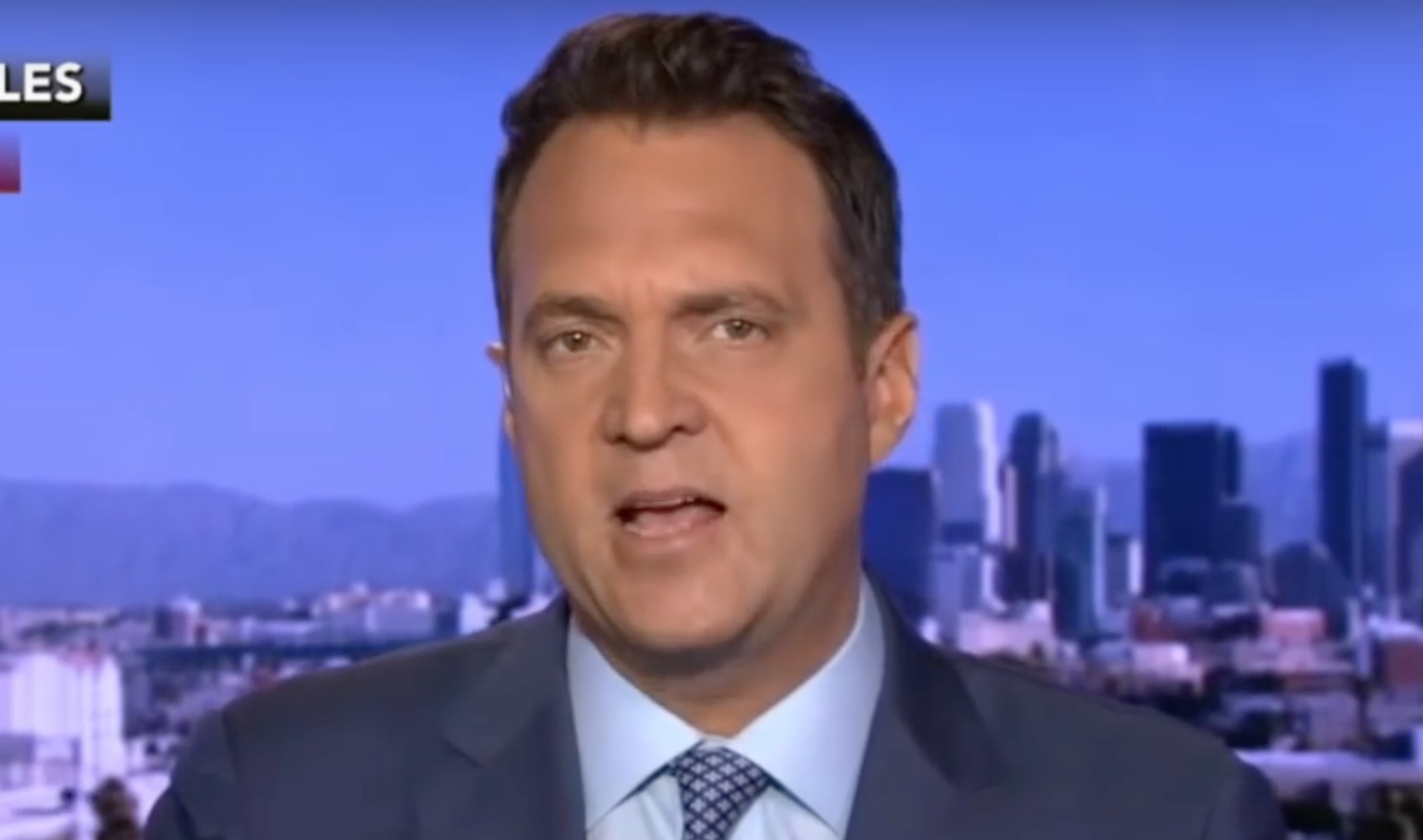 Adam Housely, a Los-Angeles area reporter for Fox News, decided to leave the network out of protest for the editorial direction the network has taken under Donald Trump's presidency.
Housely recently said his departure was motivated by a desire to spend more time with his family, and Fox News president Jay Wallace offered him a statement of well wishes.
"We thank Adam for his many years of service — his passion for storytelling, professionalism and dedication to journalism made our reporting stand out on countless stories throughout his tenure."
However, Politico spoke to multiple former Fox News staffers who told them that Housely left out of angst for how the network has inflated its opinion programming while increasingly sidelining their hard news division. This comes amid discussions of reporters who are becoming increasingly frustrated with the environment around Fox.
From the report:
Housley believed that as the network's focus on Trump has grown — and the number of talking-head panels during news shows proliferated — it had become difficult to get hard reporting on air, according to one of those former employees.

"He's not doing the type of journalism he wants to be doing," the former employee said. "And he is unhappy with the tone of the conversation of the channel."
In this sense, Housely's departure is similar to that of Conor Powell, the former Fox News Jerusalem reporter who also left this month. Mediaite previously reported that sources familiar with Powell said he was increasingly uncomfortable with Fox's editorial direction and for how they diverted resources away from hard news reporting to their opinion programming.
UPDATE: Housely's full statement:
"After nearly two decades at Fox News, I have decided to leave the network and take some time in northern California to raise our two young children closer to my family, which includes running the family winery and even coaching their sports teams," Housley said in a statement. "I could not be more proud of the journalism I did at the network, from war zones, to tsunamis, to watching miners pulled from the ground in Chile, I am grateful for the extraordinary opportunities to have a front seat to history and cover news all over the world. A huge hank you to the many Fox employees, especially behind the scenes, who have supported me every step of the way. We are friends for life."
Housely also addressed his departure in a tweet:
I have been covering Hurricane Lane non stop and worried about my friends in Hawaii as we all should. Responding to rumors and misinformation about my decision to leave Fox has not been a priority & isn't. My statement speaks for itself. Now back to my job of reporting the news

— Adam Housley (@adamhousley) August 24, 2018
[Image via screengrab]
— —
>> Follow Ken Meyer (@KenMeyer91) on Twitter
Have a tip we should know? tips@mediaite.com