Trump Asks Sessions to 'Look Into Corruption' of His Political Foes: 'Come On Jeff, You Can Do It'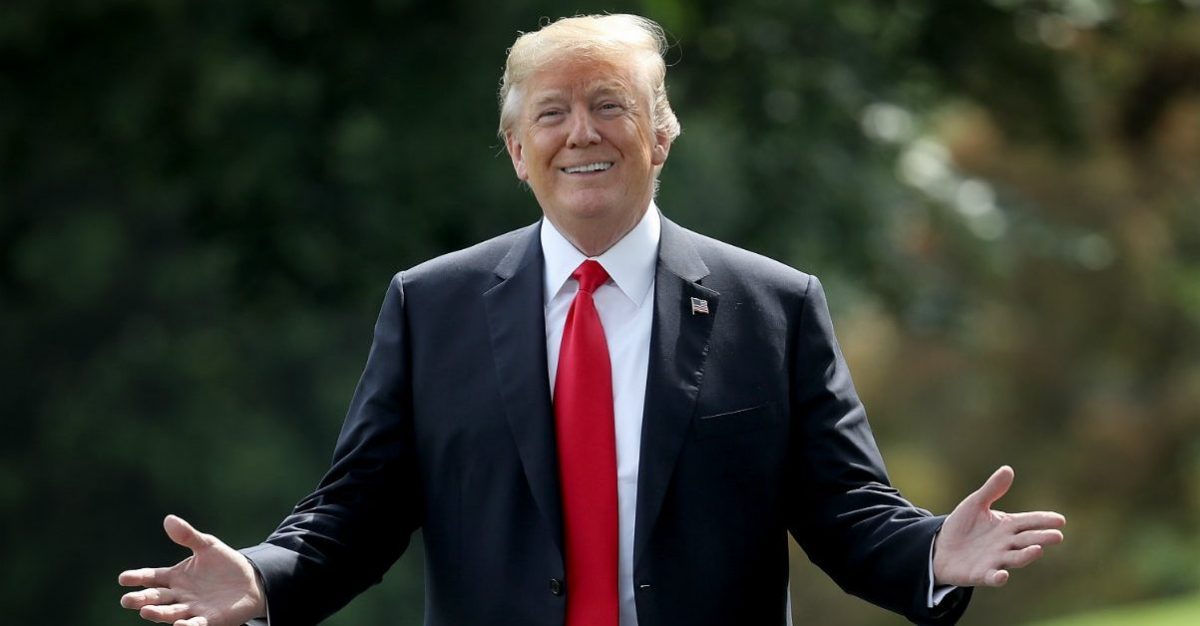 It appears that the rift between President Donald Trump and his Attorney General Jeff Sessions has not yet magically healed.
As is his wont, President Trump started his day on Twitter and, after some boasting about the state of the US economy, the Commander in Chief turned his ire to the embattled Sesssions, ostensibly asking why the Department of Justice hasn't been looking into what Trump sees as coordinated political attacks he's received.
Trump tweeted the two-parter:
"Department of Justice will not be improperly influenced by political considerations." Jeff, this is GREAT, what everyone wants, so look into all of the corruption on the "other side" including deleted Emails, Comey lies & leaks, Mueller conflicts, McCabe, Strzok, Page, Ohr……

— Donald J. Trump (@realDonaldTrump) August 24, 2018
….FISA abuse, Christopher Steele & his phony and corrupt Dossier, the Clinton Foundation, illegal surveillance of Trump Campaign, Russian collusion by Dems – and so much more. Open up the papers & documents without redaction? Come on Jeff, you can do it, the country is waiting!

— Donald J. Trump (@realDonaldTrump) August 24, 2018
Worth noting that Trump seemed to (sarcastically) laud Sessions' comment of not being "improperly influenced by political considerations" before asking him to look into the "other side," or in other words, be influenced by politics. In any other administration, a president openly asking his Department of Justice to investigate his political rivals would seem like kind of a big deal. But this isn't your normal administration.
Sessions released a statement defending the job he had done leading the Department of Justice after Trump criticized the job he was doing in an interview with Fox News' Ainsley Earhardt. Coincidentally, the ongoing drama between the United States President and Attorney General was being covered on Trump's favorite news program Fox & Friends just moments before he released these tweets.
UPDATE: Trump wasn't done tweeting vitriol towards his sitting AG, adding:
Ex-NSA contractor to spend 63 months in jail over "classified" information. Gee, this is "small potatoes" compared to what Hillary Clinton did! So unfair Jeff, Double Standard.

— Donald J. Trump (@realDonaldTrump) August 24, 2018
Have a tip we should know? tips@mediaite.com