Chris Wallace Hits Fox News Colleagues Over Media Attacks: 'Don't Know What's In Their Head'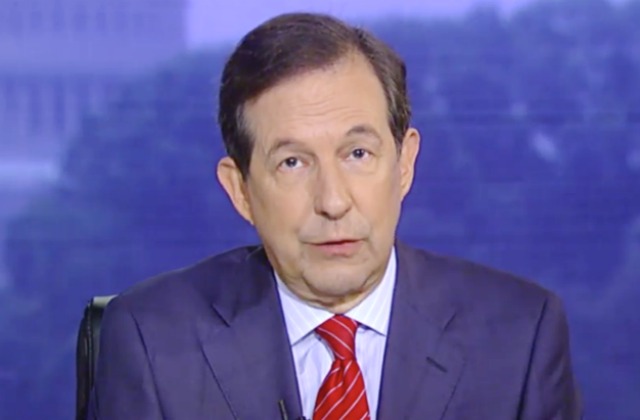 One thing that's been an absolute staple of Fox News' programming during the Age of Trump has been a heavy criticism of the mainstream media's coverage. With the president spending much of his time complaining about "fake news" in response to reporting he doesn't like, the network's opinion hosts and commentators have parroted POTUS's attacks and devoted segments to hammering other outlets.
In an interview with the Associated Press this week, Fox News Sunday anchor Chris Wallace put his colleagues on blast over their penchant for discrediting the press. As he puts it, whenever these media attacks are uttered on the air by an opinion host or commentator, that person should realize they are also essentially slamming Fox News reporters and journalists.
From the AP article:
"It bothers me," Wallace said in an interview. "If they want to say they like Trump, or that they're upset with the Democrats, that's fine. That's opinion. That's what they do for a living.

"I don't like them bashing the media, because oftentimes what they're bashing is stuff that we on the news side are doing. I don't think they recognize that they have a role at Fox News and we have a role at Fox News. I don't know what's in their head. I just think it's bad form."
While not naming names, it is pretty apparent he is going after the blatantly pro-Trump hosts on the network like Sean Hannity, the Fox & Friends crew, Tucker Carlson, and Jesse Watters — who have led the charge on echoing the president's fake news complaints.
This isn't the first time Wallace has called out Fox News for bashing the press. In the wake of FBI Director James Comey's firing, he rebutted Fox News host Pete Hegseth's complaints about media hysteria on the bombshell, pointing out to Hegseth that it was absolutely a "big story" that needed to be covered. This came after he noted on Outnumbered that Fox's commentators shouldn't embrace Trump's hostility to the media if they previously complained about President Obama criticizing Fox News.
[image via screengrab]
—
Follow Justin Baragona on Twitter: @justinbaragona
Have a tip we should know? tips@mediaite.com