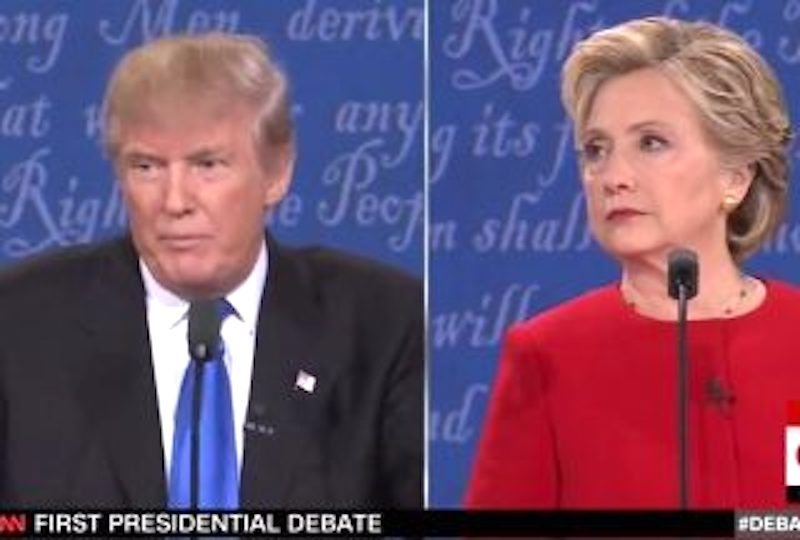 Fusion GPS may have tangled with both the Clinton campaign and the Trump campaign during the 2016 election.
In a new report from Reuters, the opposition research firm that was initially funded by Republicans but was later picked up by Democrats appeared to have collected dirt on both Donald Trump and Hillary Clinton. According to sources, Fusion GPS had an unrelated investigation on Clinton that was presented to Donald Trump Jr., Paul Manafort, and Jared Kushner at their now-infamous Trump Tower meeting with Russian lawyer Natalia Veselnitskaya.
It was reported yesterday that Veselnitskaya met with Fusion GPS founder Glenn Simpson before and after the meeting and earlier in the week it was discovered that she told the Trump campaign that she had proof of tax evasion of Democratic donors involving the Clinton Foundation. Don Jr. reportedly asked for written evidence that illegal funds went to the Clinton campaign.
Per Reuters:
In December, 2014, the sources said, Veselnitskaya, who then was involved in litigation pitting her Russian client against British-American financier William Browder, received a legal research memo reporting that the Ziff Brothers, two New York financiers allied with Browder, had made a large contribution to a Clinton charity.

The memo had been prepared by Fusion, which had been hired to conduct legal research on Browder by Baker and Hostetler law firm. The firm represented Russian businessman Denis Katsyv, who was engaged in disputes with Browder and U.S. prosecutors.
Veselnitskaya reportedly met with Simpson to discuss this memo she had ahead of her meeting with the Trump campaign. However, a source with knowledge of the testimony he gave to the Senate Judiciary Committee claimed he said he had no knowledge of that Trump Tower meeting until it was made public by the press.
Fusion GPS was initially funded by Republican donors to find opposition research on Trump, but dropped the project as he was clinching the nomination. The DNC and the Clinton campaign then continued to fund the research and that led to Christopher Steele's involvement and ultimately resulted in the notorious dossier.
[image via screengrab]
Have a tip we should know? tips@mediaite.com