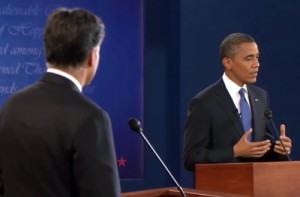 The Gallup opinion polling company, which has been pestering American voters with questions about who they're going to vote (or have just voted) for since 1935, will not participate in the upcoming 2016 presidential primaries.
Gallup editor-in-chief Frank Newport told POLITICO that the company would instead focus on the many issues facing voters in the current political climate. "We believe to put our time and money and brainpower into understanding the issues and priorities is where we can most have an impact," he said.
This comes after four years after tinkering with the company's lauded polling system, which helped founder George Gallup predict Franklin Roosevelt's reelection in 1936. Gallup has long been the go-to for political opinion polling during major national elections ever since — especially the presidential primaries. Following the company's disastrously bad predictions during the 2012 election between President Barack Obama and former Massachusetts Gov. Mitt Romney, however, this golden image began to tarnish.
How bad was it? Considering that Gallup polls indicated a 1-point advantage for Romney, and considering Obama's actual 3.9-point lead over the Republican candidate, the pollsters suffered a glaring 3.9-point difference between their prediction and the actual result. None of Gallup's competitors at the time came remotely close to this wide margin of error.
Then again, as POLITICO's Steven Shepard points out, Gallup was one of the many esteemed polling institutions that utterly butchered Harry Truman's win over Thomas Dewey in 1948.
Even so, many of Gallup's competitors (and several media organizations) have inevitably filled the polling gap, so it's not like the current election cycle is lacking in constantly-updated poll numbers. And as Newport points out, Gallup's refusal to conduct any early polling before or during the primaries proves advantageous when it comes to tallying up the results come November 2016.
"That is certainly one of the advantages that an election provides, and that is an external standard," he said, adding: "We're looking to see where we can make the best contribution to understanding the election."
Perhaps some of these renewed efforts to understand the election will include more work on whether or not the mass media is all that trustworthy.
[h/t POLITICO]
[Image via screengrab]
— —
>> Follow Andrew Husband (@AndrewHusband) on Twitter
Have a tip we should know? tips@mediaite.com