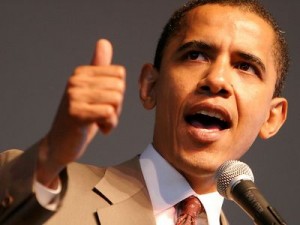 A new Gallup Poll released today has some potentially disturbing news for Democrats. In the findings, only 31% of Americans identify as Democrats which ties for the lowest level in 22 years. However, this doesn't mean that Republican identification soared past them. While the Republicans did get a slight bump, it was Independents that were really on the rise.
The findings, which were put together from 21 separate Gallup and USA Today/Gallup polls, have the Republicans at 29%, two percentage points up from 2009 where they had their lowest ranking in 22 years (clearly, neither party's been particularly popular as of recently). Meanwhile, Independents have risen to 38%. Republicans will, however, be happy to know that, when Independent was taken off the table and Independents were instead split into "Democrat-Leaning" and "Republican-Leaning," the right got a huge boost while the left shot down. So, it would appear that many of those new Independents would, push come to shove, vote for a Republican.
From Gallup:
"As 2011 begins, the parties appear to be on fairly equal footing in terms of public support. The key to success in the 2012 elections may hinge on which party can win over the increasing number of independent voters. And it is quite possible that the pool of independents will expand in 2011, given that Gallup has seen an increase in the percentage of independents in each of the last five years after a midterm election (1991, 1995, 1999, 2003, and 2007)."
However, it should probably be noted that, when looking at the data from the past couple of decades, this basic pattern of Independents moving away from the party in the White House has occurred during the last presidencies as well, particularly that of George W. Bush. Of course, the past two presidencies were both followed by a switch in power so this could still mean trouble for the Democrats in 2012.
But, like all polls, make sure to keep your salt grains handy when interpreting the data. That data, by the way, can be found at Gallup here.
(h/t The Hill)
Have a tip we should know? tips@mediaite.com