Gawker Goes To Court, Aims To Reveal Connection Between Roger Ailes And Gov. Chris Christie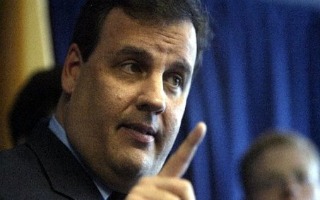 Gawker and its resident investigative reporter, John Cook, are planning to file a civil suit today against Republican New Jersey Governor Chris Christie as part of the site's investigation into whether Christie communicated with Fox News president Roger Ailes… and whether Ailes has a direct hand in politics.
Gawker's investigation was inspired by New York magazine's recent, much-publicized profile on Ailes, which noted that the chairman of the Fox Television Stations Group called Christie and encouraged him to campaign in 2012 (an option, it should be noted, that Christie has repeatedly stated he won't pursue). Cook had recently looked into publicly available documents dating back from Ailes' time working with the Nixon administration.
Cook had previously called Christie's office directly in an effort to obtain evidence of telephone, mail or email correspondence between Christie and Ailes, only to be told that, were such records to exist, they would be exempt from New Jersey's open public records act due to "executive privilege and well-settled case law." A spokesperson for Ailes told the gossip site that "Whatever the governor wants to do is his business." Christie had claimed executive privilege before, when legislators requested records about an error in his "Race to the Top" application, although he eventually provided these when legislators threatened to issue a subpoena to obtain the requested information.
In June, Christie attended a dinner with Ailes as well as prominent conservative radio host Rush Limbaugh, later refusing to discuss the meal with the press.
The American Civil Liberties Union has since taken up Gawker's case.
Cook shared his plans moving forward with The New York Times:
The next thing that I would like to be publicly acknowledged is not just that they're ideological — they're not just the TV equivalent of The Weekly Standard or something — they are actually a power base within the Republican Party.
Cook is by no means alone in his assessment. Ailes' possible role in politics has been discussed by many, including Tim Dickinson, who wrote an in-depth piece on Ailes for Rolling Stone.
h/t New York Times
Have a tip we should know? [email protected]