Gawker's Denton Sends Memo to Staff Pledging Changes, Civility: 'The Yelling Is Over'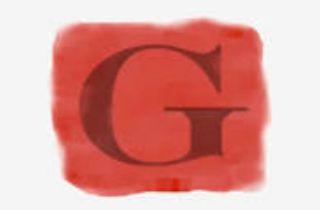 Via Brian Stelter, Gawker founder Nick Denton sent a new memo to his staff Sunday afternoon outlining a variety of modest changes to the company, some in the wake of the implosion last week that cost the site its executive editor and editor-in-chief.
While he praised the "radical transparency" of Gawker's very public meltdown last week, Denton called for more civility in future discussions. "The angriest voices will not be allowed to drown out quietly constructive ideas," Denton wrote. "Everybody has a right to free expression. In this new era, civility will prevail in internal discussions. The yelling is over."
The most notable change introduced by Denton was intended to reinforce the so-called church-state divide between editorial and advertising:
To clearly define the church-state divide at Gawker Media, I am making the following change: An Executive Editor can only be hired, fired or overridden with the agreement of both the Founder and President. No business executives will participate in the decision, even in an advisory capacity as occurred this month. Minutes of discussions will be distributed within 30 days.
RELATED: Gawker's Nick Denton Struggles to Explain 'True and Interesting' Standard for Stories
Editor-in-chief Max Read and executive editor Tommy Craggs resigned last week after Denton pulled a controversial post about an executive who allegedly attempted to purchase a male escort. Denton said the piece outed a non-famous person without any redeeming news value; the editors believed the site was being contaminated by its business side.
"While journalists have a natural preoccupation with their professional freedom, I remain ashamed that we would ruin the home life of a largely private individual with such a flimsy rationale," Denton wrote. "The damage is done to the CFO's family life, so this does not make amends. But we can use this lesson to re-examine the ethics of internet journalism at Gawker Media and among our peers, and reduce the likelihood of another misjudgment."
"A dialogue about the editorial code will begin in August among a smaller group including Writers Guild representatives," Denton added. "Their recommendations will be put to larger groups when the central auditorium in the new office is ready, later in the month."
[Image via screengrab]
——
>> Follow Evan McMurry (@evanmcmurry) on Twitter
Have a tip we should know? tips@mediaite.com