George Conway Co-Authors Op-ed Declaring Trump's Appointment of Whitaker Unconstitutional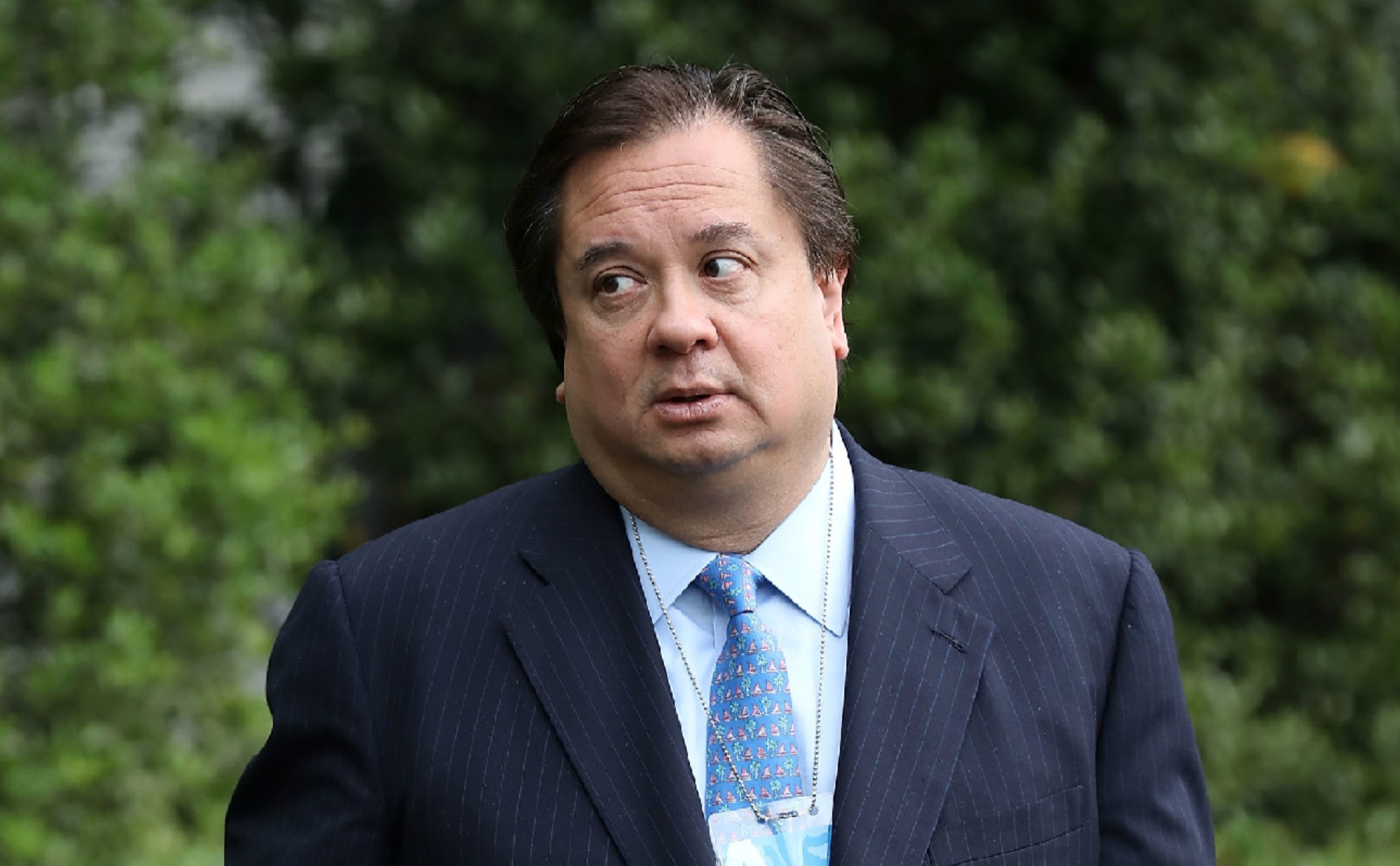 There's going to be another awkward night around the dinner table in Kellyanne Conway's house.
While the White House counselor says Matt Whitaker is eminently qualified to take over for Jeff Sessions as acting attorney general, her husband George Conway is crying foul and calling it an unconstitutional move by President Donald Trump.
Conway, a frequent critic of his wife's boss, co-authored a New York Times op-ed Thursday titled Trump's Appointment of the Acting Attorney General Is Unconstitutional. The piece argues that Trump is dodging legal requirements to seek the Senate's consent for who leads the Department of Justice, and therefore, anything Whitaker tries to do in his new position is "invalid."
The article starts by pointing out the flaws in Trump's claim that the appointment of special counsel Robert Mueller is "totally UNCONSTITUTIONAl." The position of Attorney General is classified as a "principal officer" job that must receive Senate confirmation, which invites numerous questions about whether Trump can fire Sessions and then replace him with Whitaker through the Vacancies Reform Act and Justice Department succession statutes.
From the op-ed:
Mr. Whitaker has not been named to some junior post one or two levels below the Justice Department's top job. He has now been vested with the law enforcement authority of the entire United States government, including the power to supervise Senate-confirmed officials like the deputy attorney general, the solicitor general and all United States attorneys.

We cannot tolerate such an evasion of the Constitution's very explicit, textually precise design. Senate confirmation exists for a simple, and good, reason. Constitutionally, Matthew Whitaker is a nobody. His job as Mr. Sessions's chief of staff did not require Senate confirmation. (Yes, he was confirmed as a federal prosecutor in Iowa, in 2004, but President Trump can't cut and paste that old, lapsed confirmation to today.) For the president to install Mr. Whitaker as our chief law enforcement officer is to betray the entire structure of our charter document.
The piece goes on to say that Deputy Attorney General Rod Rosenstein or Solicitor General Noel Francisco would be eligible for the job since they've been confirmed by the Senate while Whitaker was not. It makes this point while noting that Trump is "hopelessly compromised by the Mueller investigation" — a probe to which Whitaker has openly stated his opposition.
[Image via screengrab]
— —
>> Follow Ken Meyer (@KenMeyer91) on Twitter
Have a tip we should know? tips@mediaite.com