Geraldo On Lautenberg Death: 'This Effectively Ends My Senate Run,' 'Christie Would Never Appoint Me'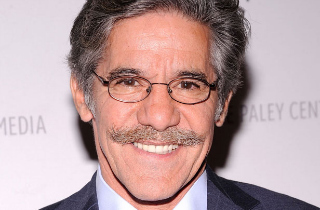 On his Monday radio show, Geraldo Rivera eulogized "wonderful man" Sen. Frank Lautenberg (D-NJ), who passed away this morning, before addressing and dismissing any speculation as to whether he might be appointed to fill the temporarily vacant seat or consider running in November's special election.
Earlier this year, Rivera told his radio audience he is "considering" a run as a Republican for the seat Lautenberg planned to resign from in 2014. While addressing the 89-year-old senator's passing, Rivera praised Lautenberg's efforts in passing stricter gun control and "equal rights" laws.
But as for whether the death concerns Rivera's potential senatorial ambitions, the radio host said:
"I think it's a very, very longshot that Governor Christie would even think of appointing me. I haven't been vetted. I've only toyed with the idea of running. However, if I ran, I have a very specific platform and I think listeners of this program are aware that you can be a Republican and not be a tea party conservative. … Although I think I have a real important message, I'm the last person I believe Governor Christie will consider right now."
While Rivera said he would "definitely take the call" if Christie were to consider appointing him to temporarily fill the vacant spot until November's special election, "I think this effectively ends my speculation that I would run for the Senate."
"I can't imagine that he would pick me," Rivera explained. "He'll pick somebody important," like the "historical" pick of Newark Mayor Corey Booker or a moderate Republican.
So there you have it: Geraldo doesn't plan to run for the Senate anymore… unless Christie calls him. But that's not likely. But if he does call him, he would happily take the call.
Listen below, via the Geraldo Rivera Radio Show:
— —
>> Follow Andrew Kirell (@AndrewKirell)
Have a tip we should know? tips@mediaite.com