'Closed-Minded, Rigid, Racist': Report Details How 'Dismal' GOP Lost Young Voters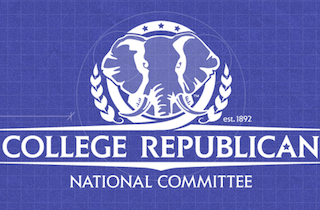 Since the day after the election, there's been much talk of a Republican reinvention. Autopsy reports paving the way for a comeback. One such postmortem came from the College Republican National Committee and assessed why the GOP lost young voters. Put bluntly, it had to do with the perception of the party as "rigid" and "racist."
The report, which POLITICO obtained, was compiled based on extensive polling and focus groups — aimed toward understanding the GOP brand's shortcomings and challenges, addressing social and economic issues as well as messaging. Its conclusion? A "dismal present situation."
Asked for words that "up-for-grabs" voters associate with the party, the responses included "closed-minded, racist, rigid, old-fashioned." The issue of gay marriage, for example, doesn't help the party with young voters — who also expressed similar sentiments about the party's view toward Latinos.
"We've become the party that will pat you on your back when you make it, but won't offer you a hand to help you get there," the report said. While the Republicans have won the youth vote in the past, the findings contended that they now have a decade worth of damage to repair.
The report also included responses to the party's approach to economic issues and women's issues. CRNC Chairwoman Alex Smith told POLITICO, "We found that there were misconceptions and common ways of thinking among people who didn't view the Republican Party favorably that were simply not in accord with where the party actually stands."
While the situation may be "dismal," they also pointed to the "incredible opportunity" that exists if the party tackles "dorm-room issues" in an effective way.
Read the full account of the report here.
Have a tip we should know? tips@mediaite.com