Get Out The Vote? Not So Much: MTV Reportedly Staying Out Of 2012 Obama Campaign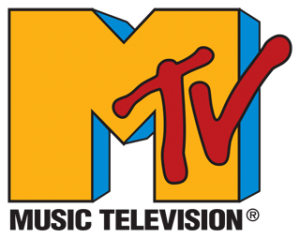 MTV told Obama's re-election campaign that they're going to have to go it alone this year. According to a New York Post "exclusive," the President's Get Out the Vote campaign-within-a-campaign was declined service by MTV's internal ad agency, MTV Scratch, which does not engage in political work. If they need to know what the kids want, they are going to have to figure it out themselves.
Get Out the Vote — a campaign run by Deputy Director of Public Engagement Buffy Wicks and aimed at increasing participation among young voters — is hoping to win back the affections of the millennial generation who helped elect Obama in 2008 but have since become discouraged by high unemployment rates. "The youth initiative is having trouble with big donors and youth votes," says the Post's source. "They asked, 'Can you tell us how we should be talking to them?' "
Accordingly, MTV Scratch would know exactly how to do so. Helmed by former MTVU boss Ross Martin and Anne Hubert, who served as a policy adviser in a past life, Scratch helps clients "taps the power of MTV to connect with millennial in new ways." According to their site, they've got poets and tech geeks, business nerds and surfers on hand to help their clients — everyone from Pepsi and xBox to Microsoft and GM — reconnect with (and then make business of) America's younger, cooler consumers/voters.
What they don't do, though, is politics. And so, several weeks after they've submitted their application, Get Out the Vote has been turned down. MTV has a long history of political involvement, running campaigns to get young voters registered and informed and hosting hard hitting town halls, and will likely find another way to be involved this cycle. Their involvement, however, has typically been non-partisan, and they have not, so far as I can tell, directly engaged with a particular campaign as this Post item suggests Get Out the Vote was hoping they would. Direct engagement between a Viacom property and a presidential re-election campaign sounds complicated for both parties.
Get Out The Vote denied approaching MTV, and MTV would not provide comment to the Post.
Have a tip we should know? tips@mediaite.com