Giuliani on Woodward Book Excerpts: Why Don't WH Staffers Trashing Trump 'Go Get Another Job'?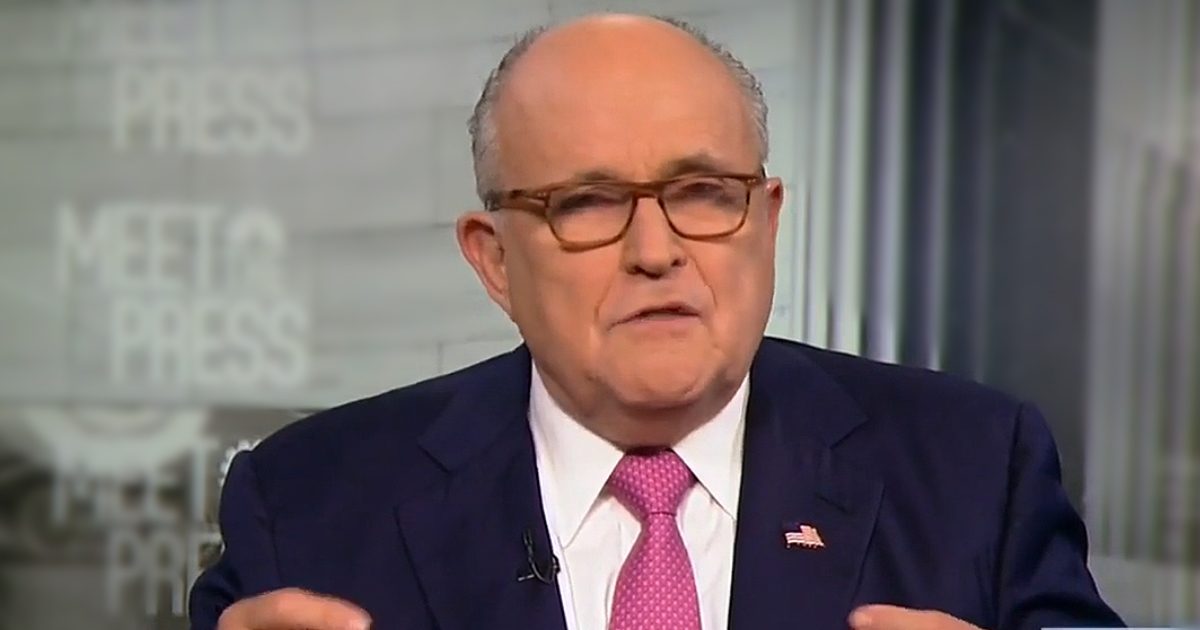 Rudy Giuliani has responded to excerpts published from Bob Woodward's stunning new book on the Trump White House, today, and has words for anyone who might have been quoted.
You can read through the craziest revelations thus far here, but one theme that's emerged is the frustration some people around President Trump––from John Kelly to former economic advisor Gary Cohn––feel about the Commander-in-Chief.
Giuliani responded in comments to CNBC today, saying of the staffers who criticized POTUS, "If they said it, they should be questioning why they are there. Why don't they go get another job? That's the kind of disloyalty that leads to you leaving, not staying and undermining the president."
CNBC's report also says the President's lawyer "tried to shed doubt on the credibility of Woodward's book" today.
Of note here is that, per CNN, Woodward's book reveals one interaction between Trump and Giuliani amid one of the ugliest parts of the campaign:
And Trump demeaned former New York Mayor Rudy Giuliani to his face, when Giuliani was the only campaign surrogate willing to defend then-candidate Trump on television after the "Access Hollywood" tape, a bombshell video where Trump described sexually assaulting women.

"Rudy, you're a baby," Trump told the man who is now his attorney. "I've never seen a worse defense of me in my life. They took your diaper off right there. You're like a little baby that needed to be changed. When are you going to be a man?"
And as many have noted today, this isn't another Michael Wolff-style book––this is Bob Woodward doing the reporting.
I've been on the receiving end of a Bob Woodward book. There were quotes in it I didn't like. But never once – never – did I think Woodward made it up. Anonymous sources have looser lips and may take liberties. But Woodward always plays is straight. Someone told it to him.

— Ari Fleischer (@AriFleischer) September 4, 2018
[image via screengrab]
Have a tip we should know? tips@mediaite.com
Josh Feldman - Senior Editor