Glenn Beck Co-Host Stu Burguiere: Conservative Media May Not 'Deserve to Exist Anymore'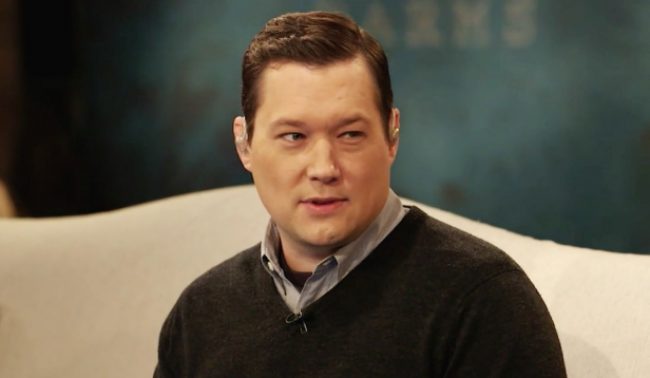 Mediaite columnist John Ziegler had TheBlaze's Stu Burguiere on his Sunday podcast, and they discussed the future of conservative-leaning media under Donald Trump's presidency.
Ziegler used much of his podcast to discuss how Trump's supporter base remains relatively solid despite the president's political missteps and other controversial elements in his first 100 days. Ziegler also examined the forced cancellation of Ann Coulter's speech at UC Berkeley, and also how Bill O'Reilly's departure from Fox News shows that the network advanced right-leaning perspectives in an unproductive way.
When Burguiere joined Ziegler on the show, the two of them talked about the impact conservative outlets face whenever their coverage of Trump isn't always positive. At one point, Ziegler asked TheBlaze's executive producer about what kind of repercussions they saw after they didn't "sell out to Trump" like other organizations have.
Burguiere talked about how people like himself and Glenn Beck expected Trump to lose the election, which would force American conservatives to have an epiphany about viewing someone like Trump as a "savior." Burguiere warned that even though Trump's win is more politically advantageous than a Hillary Clinton presidency, the conservative movement still faces the possibility of major damage in the long term.
Burguiere eventually wondered what was the point of conservative media if their plan is to cheer for Trump no matter what he does, and with no regard to whether Trump adheres to conservative principles.
"Someone was asking me for some story back in the campaign, 'what's the future of conservative media after this," Burguiere recalled. "My answer was sort of like, 'well, we first have to figure out whether it deserves to exist anymore.'"
Listen above (start at 37:00).
[Image via screengrab]
— —
>> Follow Ken Meyer (@KenMeyer91) on Twitter
Have a tip we should know? tips@mediaite.com