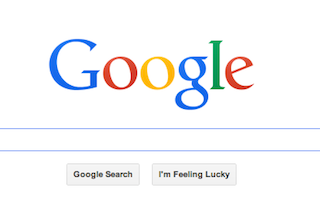 Google co-founder and now-former CEO, Larry Page announced on Monday that he and fellow co-founder Sergey Brin are forming a new parent company called Alphabet.
Sundar Pichai will take over as Google's new CEO, whereas Page and Brin will serve as Alphabet's CEO and President, respectively. Along with Google X and Calico, Google will continue as one of the new organization's three primary business extensions.
As Page notes, the new model "allows us more management scale, as we can run things independently that aren't very related." Page and Brin's new "model is to have a strong CEO who runs each business" while they oversee things and provide assistance as needed.
That's all well and good, but like any major newsworthy or viral happening, the Internet reaction machine launched all its cylinders as soon as news of the major corporate shuffle broke. As you'd expect, everyone was keen to deliver their takes on the company's new name.
"I identify as Alphabet" – Google, echoing Rachel Dolezal

— Oliver Willis (@owillis) August 10, 2015
A B C D E F Google H I J K L M N O P Q R S T U V W X Y Z

— Leigh Munsil (@leighmunsil) August 10, 2015
Holy shit, the third one. pic.twitter.com/X3kGk0zZwG

— Eric Geller (@ericgeller) August 10, 2015
A
Benghazi
C
D
E
F
Google
H
I
J
K
L
M
NoLabels
O
P
Q
R
S
Trump
U
V
W
X
Y
Zoo, We Bought One

— Ben Dreyfuss (@bendreyfuss) August 10, 2015
google you can claim
the rest of the alphabet
but the d™ is mine

— d™ (@darth) August 10, 2015
How sure are we Google isn't doing this just to annoy reporters who will now need to explain what the heck "Alphabet" is in every story.

— Ben Casselman (@bencasselman) August 10, 2015
Google: "Don't be evil"
Alphabet: "Evil is just one of our businesses"

— Tim Carmody (@tcarmody) August 10, 2015
I Alphabet you that investors won't be pleased by Google's move.

— Glenn Fleishman (@GlennF) August 10, 2015
Does this mean Google bought the alphabet? Is Alphabet trademarked now? Are we allowed to write things still? https://t.co/AdNRoVSxPp

— Chris Geidner (@chrisgeidner) August 10, 2015
"alphabet it" just doesn't have the same ring to it as "google it" does

— @samsheffer (@samsheffer) August 10, 2015
Of course, it's always about who's first these days. Hence why Alex Balk's comment is the truest one out there:
Yeah, sure, YOU'LL be the one who nails the Google Alphabet joke.

— Alex Balk (@AlexBalk) August 10, 2015
[h/t Vox]
[Image via screengrab]
— —
>> Follow Andrew Husband (@AndrewHusband) on Twitter
Have a tip we should know? tips@mediaite.com