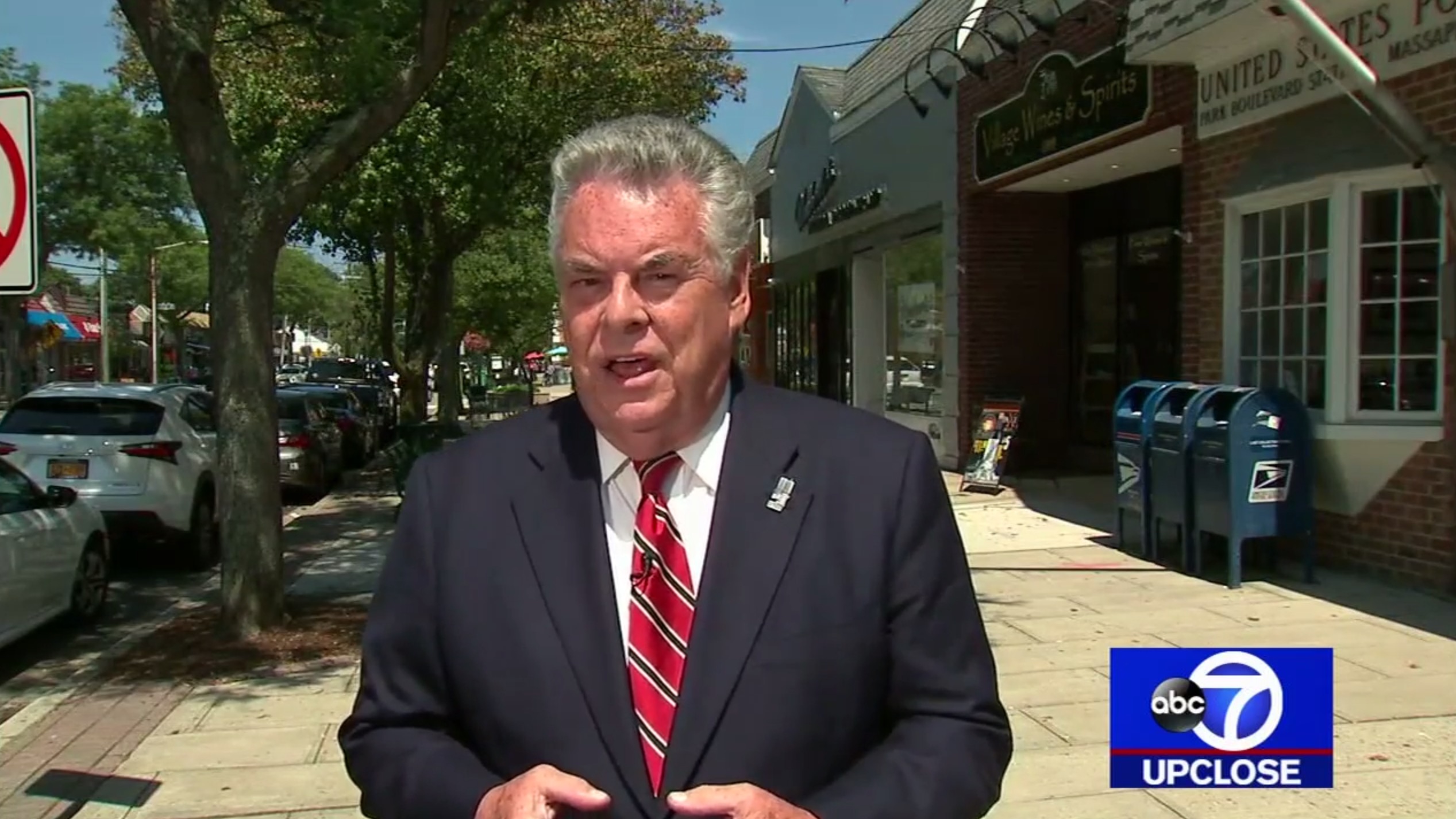 As the dust settles from the horrific white supremacist terror attack in Charlottesville, GOP congressman Peter King has joined in the chorus of calls to boot Steve Bannon from the White House.
In an interview with ABC7 set to air on Sunday, the outspoken Long Island congressman said of the White House chief strategist: "I think it's important for the president to fire Steve Bannon."
"He should go," King, a reliable Trump supporter on the Hill, continued. "I mean what he said the other day, where he was saying that he hopes the Democrats use race as an issue because that's a winner for Republicans? That to me is exploiting the racial issue, that can't be allowed."
That criticism from King is in response to Bannon's comments — first in a New York Times interview and then in his "off the record" conversation with The American Prospect — that racial strife is a political winner for Republicans and the White House.
"I can't get enough" of the "race-identity politics of the left," he told the Times. When the Democrats "talk about identity politics, I got 'em." he said in his conversation with the Prospect. "I want them to talk about racism every day. If the left is focused on race and identity, and we go with economic nationalism, we can crush the Democrats."
In the Prospect interview, Bannon also made a striking revelation about the administration's North Korea policy, claiming that there was no military option to deal with the hermit kingdom — "they got us," he said.
Those comments drew the ire of King, who said they were tantamount to "undercutting the president, the secretary of defense, the secretary of state and the head of the National Security Council on North Korea."
"To me, his time in the White House should be over," King concluded.
Watch King's interview here.
[image via screengrab]
—
Follow Aidan McLaughlin (@aidnmclaughlin) on Twitter
Have a tip we should know? tips@mediaite.com
Aidan McLaughlin - Editor in Chief