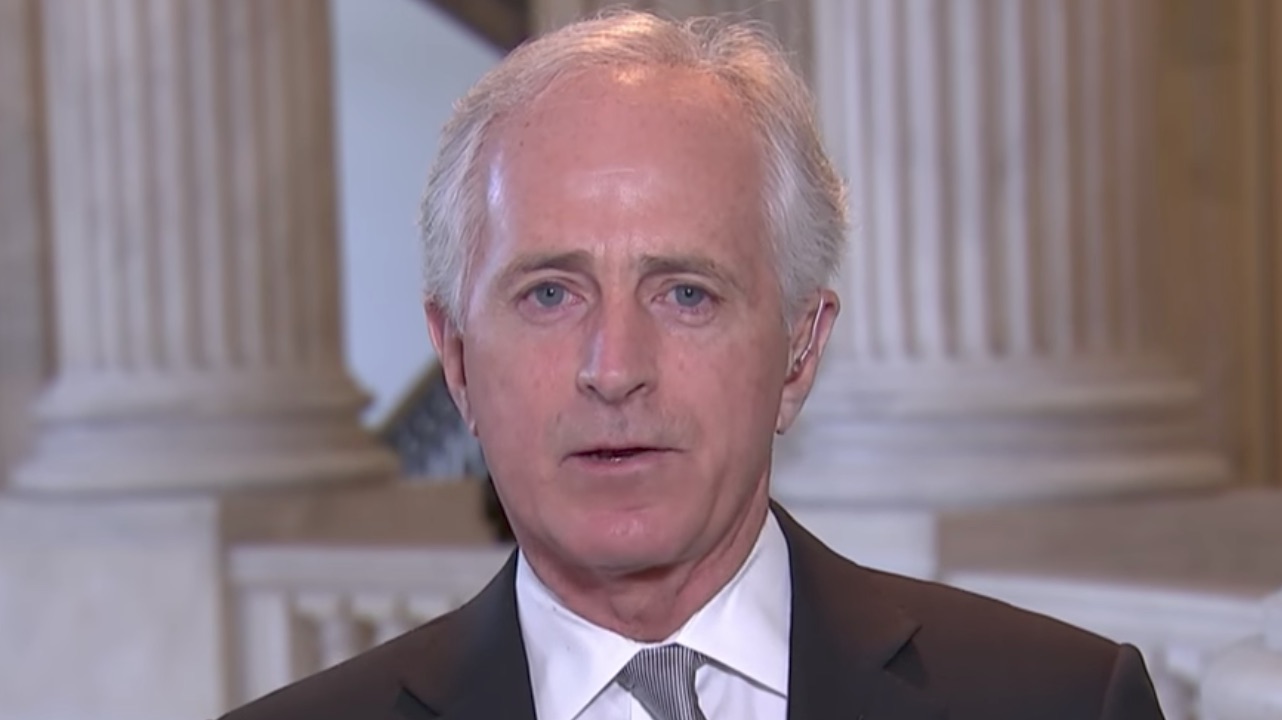 President Donald Trump lashed out at Sen. Bob Corker on Sunday after the Tennessee Republican's morning talk show commentary.
Trump said Corker wasn't retiring by choice but because he couldn't hack it without Trump's endorsement.
Not long after Trump's tweets, Corker fired back with his own, and took a shot at the funding for the wall.
Yes, just like Mexico is paying for the wall… #AlertTheDaycareStaff https://t.co/4LwrkrSFFr

— Senator Bob Corker (@SenBobCorker) December 23, 2018
The hashtag is implying that those who should be carefully managing Trump's access to rant on Twitter, his daycare providers, need to be notified that he's playing with his phone again.
The idea of managing Trump, especially as it regards former chief of staff John Kelly, was a frequent topic in the press for months. On Sunday morning, Chris Christie brought up the idea with regard to new acting CoS Mick Mulvaney, saying that, much like a 72-year-old relative who can't be convinced of things, Trump can't be managed.
[Featured image via screengrab]
—
Follow Caleb Howe (@CalebHowe) on Twitter
Have a tip we should know? [email protected]