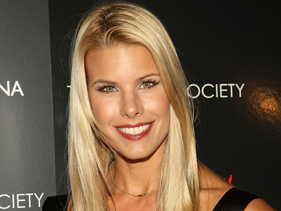 Congratulations to our sister site Gossip Cop who, according to Variety, have inked a deal to create a television pilot for their own unique brand of celebrity and entertainment gossip. The show will be co-produced by former VH1 programming chief Michael Hirschorn (and his production company Ish) in conjunction with the Gossip Cop team of Michael Lewittes and Mediaite founder Dan Abrams.
The TV Guide channel is underwriting the pilot, which will feature host Beth Ostrosky (also known as Mrs. Howard Stern) and will also regularly feature "Gossip Cop" Lewittes, as as the lead reporter separating fact from fiction in the world of celebrity gossip and entertainment.
Writing for Variety, Stuart Levine reports:
As TV Guide Network continues its transition to a full-fledged programming channel, the cabler announced a half-dozen new series and minis currently in development.

Included in the mix is "Gossip Cop," based on the popular website, which investigates a handful of the most intriguing celebrity stories of the week. Exec produced by Michael Hirschorn, Dan Abrams and site creator Michael Lewittes, show will try to uncover the truth — if any exists — on popular celebrity news items.
Lewittes tells Mediaite
"I'm thrilled that Gossip Cop is being turned into a TV show, and couldn't be happier to partner with TV Guide. Right from the start TV Guide 'got it' and understood the uniqueness of the site and the potential for an entertainment show that separates fact from fiction in celebrity reporting."

"And I'm so excited to have Beth Ostrosky Stern as our host. In addition to being great on TV, Beth knows first-hand what it feels like to be the subject of inaccurate rumors, which brings a personal passion to the show that will really connect with viewers."
Congrats to our good friends at Gossip Cop on the big news. While we are excited to watch the TV version of your addictive web offering, we are most excited for the movie version of your television show, or at least the novelization of the movie version.
Have a tip we should know? tips@mediaite.com