Great Moments In Journalism: US Weekly's Exclusive Report On Jessica Simpson's Farts!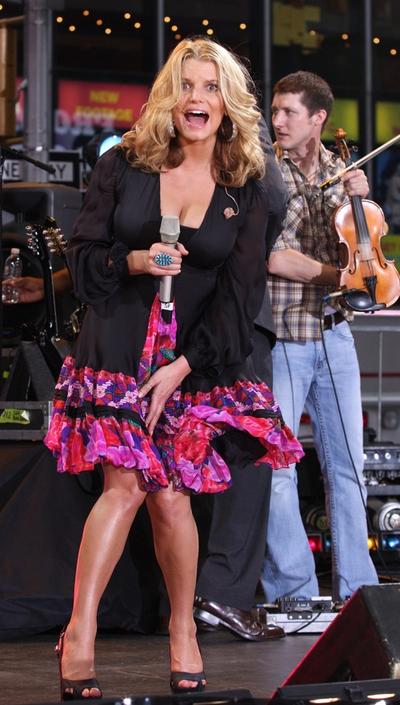 US Weekly has really blown us away with their recent article, "EXCLUSIVE: Oops! Jessica Simpson Farts During Business Meeting." Which, by the way, is filed under their "News" vertical.
To maintain both dignity and professionalism, their source remained anonymous. But, boy, his/her scoop was a doozy: "While one of the executives was speaking in a room full of five people, Jessica let out a very loud fart," says the insider. "Her mother [Tina Simpson] was there, and it prompted her to turn around and yell, 'Jessica!' The tension was extreme. No one knew what to say."
The boldface is mine. I couldn't let such compelling, poignant prose go unnoticed.
While The National Enquirer busies itself applying for Pulitzers for its scoop on John Edwards, US Weekly seems to have sunk to a new low. But do you want to know the saddest bits of information affiliated with this piece?
First of all, this article is the most read piece on Us Weekly web site, garnering 377 comments. Here are some examples:
-Oh My! I would have loved for her to Fart on my NOSE!!! MMMMMMMM
-She is a pig. She should have excused herself before the fart exploded out of her fat butt.
-The American people act so ignorant when someone "farts". It is a perfectly normal body function, such as burping. Do they laugh when someone burbs. Not so much. The Europeans just let a "fart" bounce off their shoulders, realizing it is perfectly normal. Get with it Americans. It is not something to cause laughter. Just ignore it and go on with business.
Second of all, and perhaps most disturbing, US Weekly's revenue increased .6% between 2008 and 2009. Meanwhile, Vogue was down 26.9 % and U.S. News and World Report was down 88.4%. If you'd like to see all the pretty negatives lined up in a row, you can see the full revenue chart from the Magazine Publishers of America.
I realize that The Economist isn't exactly prime gym reading. And I know that sometimes people need an escape from everything going on in this paper. But really?
Have a tip we should know? tips@mediaite.com