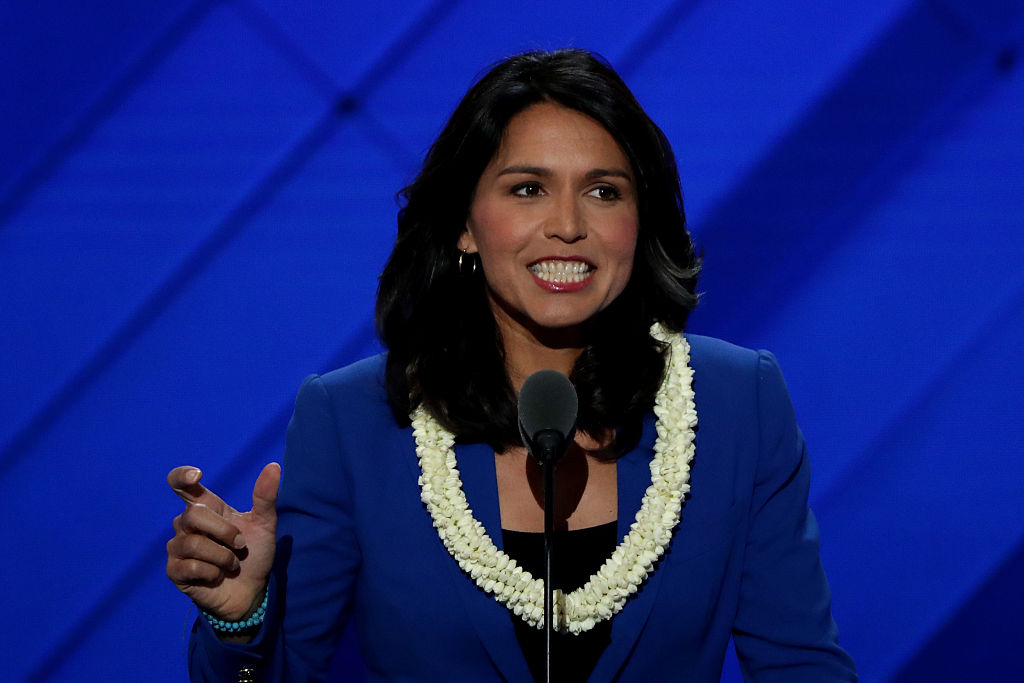 Rep. Tulsi Gabbard (D-HI) is calling out President Donald Trump for siding with Saudi Arabia and pledging loyalty to Saudi Crown Prince Mohammed bin Salman despite growing evidence from his own intelligence agency that the crown prince ordered the murder of Washington Post journalist Jamal Khashoggi.
In a tweet Wednesday, Gabbard, who has been an outspoken critic of the U.S.'s support for Saudi Arabia and its war in Yemen, slammed the president, calling him 'Saudi Arabia's bitch' for the way he has handled the situation.
Hey @realdonaldtrump: being Saudi Arabia's bitch is not "America First."

— Tulsi Gabbard (@TulsiGabbard) November 21, 2018
The Hawaii congresswoman, who is weighing a possible 2020 presidential run, said Trump is not putting America first with these actions.
Gabbard has come under fire in the past for her seemingly cozy relationship with Syrian dictator Bashar al-Assad, whom she met with in January 2017. In that meeting Gabbard "dismissed [Assad's] entire opposition as 'terrorists,'" according to The Guardian.
[Photo by Getty Images]
Have a tip we should know? [email protected]