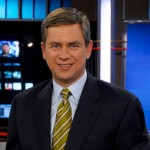 Here's the thing with the Internet: You put stuff on it for others to see.
That's what has me so confused about the latest rumblings from the old media. I understand that the news business as we know it is in trouble. But crying copyright breach every time a traditional news organization is linked to by an untraditional news organization is not the solution. (Noting the irony, I'm going to link to a New York Times story here to help you with background.)
The Associated Press is leading the charge here and has been increasingly vocal about its intentions to prosecute copyright violators. The fact that the AP provides valuable, unique content is not up for debate. Neither is the fact that the AP should be compensated for its hard work. But missing from the fervor are two simple remedies the AP could consider that would prevent people from sharing links. The AP could a) limit its content to newsprint only or b) put it online behind a strong password like my bank uses. Both strategies are really simple. Both would protect from copyright infringement. So why haven't we seen either? Because both would prevent the organization's solid reporting from reaching the large audience that it does now.
Admittedly, I come to the table with biases. My website, PatsPapers.com, is a daily summary of my favorite headlines from across the country. Like the video segment I've delivered for the past dozen years on NY1, it's a news digest. But it also serves as an indirect advertisement for newspapers. For people who have better things to do at 5:00 am (like sleep) than read hundreds of headlines from across the country, I add value by picking 15 to 20 of the really interesting ones.
And this adds up to real traffic. My Twitter link to a story about the Weinermobile crash sent over 3,000 clicks to the Minneapolis Star Tribune a couple of weeks ago.
The way things are set up now, a reader learns of the story on my site through a quick summary and my commentary. If you're intrigued and want to read the story, I offer the link to the website of the organization that published it. The AP wants to put some sort of licensing process in the middle of that. They want to charge me to alert you to the fact that they're giving something away.
This can go too far. Some news aggregation websites have been so successful at delivering links to stories that their summaries actually appear first in search engine results. That's wrong. And that's traffic I don't want. If Tom Walsh of the Detroit Free Press writes a great column about General Motors, the Free Press link ought to be the first result in a Google News search. Referring websites have a moral duty to restrain themselves from going too far in their "fair use" of the original content: Summarizing a story and passing on a great quote is helpful. A "copy and paste" job on half of the article is not.
Newspapers do more original reporting in an hour than most news organizations and blogs do in a week. I'd be foolish to try to rob the newspapers of the clicks for their content. And I'm in no position to offer a replacement if they go out of business. My site only thrives if they can afford to produce interesting stuff that I can help people to find.
So what's the answer? I think Steven Brill's Journalism Online venture is on the right track. Its aim is to be the equivalent of iTunes, so publishers can start charging for news that's underpriced in the ad-supported business model.
The concept of one password and one account is the solution that stopped the bleeding in the music industry. Rather than trying to shut down the link economy that thrives on blogs, Twitter and Facebook, the future business model of journalism should make it easy to share content. And if iTunes has proven anything, it's that people are willing to pay for content if you make it simple.
TV newsman Pat Kiernan picks his favorite stories from the morning papers each weekday on NY1 News and PatsPapers.com. He's known to VH1 fans as the host of World Series of Pop Culture. Twitter: @patkiernan
Have a tip we should know? tips@mediaite.com