Here's What Hoda Kotb Replacing Matt Lauer Really Means, and What No One Else Will Tell You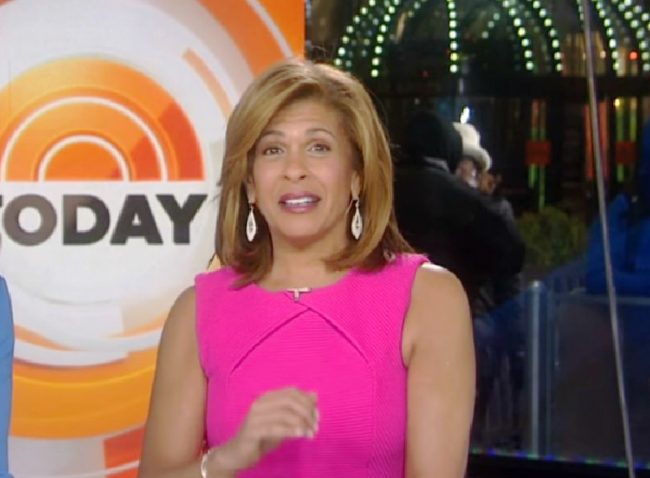 The New Year began this morning with the announcement that Hoda Kotb would officially replace Matt Lauer as the co-host of the Today Show. For a variety of reasons, this decision has been, predictably, widely hailed.
After all, Kotb checks all of the right boxes. She is already well-liked by the NBC morning audience, and she is also funny, female, and non-white. Therefore, this is a development which is not to be criticized in polite society, especially in the post-Harvey Weinstein era.
I personally have nothing against Kotb. In fact, my wife is a huge fan of hers. However, this move both tells us a lot about what has likely really been going down at NBC and also causes some significant problems going forward which need to at least be mentioned by someone not afraid to buck the conventional wisdom.
For context, I have been one of the very few (only?) commentators who have been "defending" Matt Lauer against the perception of why he got fired. Knowing Lauer a little bit, and having spoken extensively to someone very close to this story, I strongly believe that he was fired because NBC suddenly decided to enforce previously ignored rules about employees reporting consensual affairs with those with whom they work. Most of the rest of what you have heard has been misleading piling on by a vindictive news media, and the transforming of consensual "horndog" behavior into "sexual abuse," in retrospect.
A large part of why no one wants to believe me about this (other than the fact that we love a big, spoiled, celebrity being brought down for bad behavior), is that most people can't understand why NBC would get rid of Lauer if he hadn't done something really awful. Well, the Kotb hiring proves an important part of my theory as to why it was actually very much in NBC's self-interest to do so.
The first reason Lauer was suddenly vulnerable was that, because NBC had killed the original Harvey Weinstein investigation, the network, and specifically news boss Noah Oppenheim, was VERY susceptible to attacks from the #MeToo movement. The second is that Lauer, as possibly the highest paid personality in all of news television, was being overpaid based on the rapidly changing landscape of how television is consumed.
In giving Lauer the ax and replacing him with Kotb, NBC has simultaneously insulated itself against any charges of being the dominion of the old white male "good old boy" network. They have also clearly saved themselves, at least in the short run, many millions of dollars in salary.
That is plenty of motive for NBC to make this move without Lauer ever having done anything that would have been considered, at least in the pre-Harvey Weinstein era, to be "sexual abuse."
As far as Kotb taking over the slot, no one wants to mention it, but this will have profound implications on the nature of morning television "news." Lauer was, from my own extensive personal experience, by far the best hard-news interviewer in the business. He was also the person who probably did the best job of anyone anchoring coverage on the morning of 9/11.
But Lauer is now being replaced by someone with limited serious interviewing credentials and who was perhaps best known for regularly drinking wine while on the air with her crazy sidekick Kathy Lee Gifford.
This choice will forever move the Today Show (which was already trending in that direction for the sake of ratings) from what was once a very legitimate "news" program, to being seen as just a cotton-candy gabfest. The program which was once the go-to place for a news maker to face legitimate questions in a live format, now has only Savannah Guthrie to even potentially perform that task, one for which I do not believe she is cut out (to a conservative, the idea that the last remotely strong interviewer on a live network television talk show is former Clinton operative George Stephanopoulos, is scary).
There is one other element here which is far too politically incorrect to ever be mentioned in the "mainstream," but Kotb's selection means that the most authoritative male voice on the show will be "weatherman" Al Roker (well-known for admitting that he once soiled himself at the White House). Having a legitimate male influence, both on the air and off, should still, even in the post-Weinstein era, be important, especially for a show which still, dubiously, claims to be "news-based" and at least someone serious.
However, it seems pretty clear that no such impact will exist on the Today Show. While this development will be cheered in many circles, it is a significant net loss for what little is left of the once extremely significant morning news business.
— —
John Ziegler hosts a weekly podcast focusing on news media issues and is documentary filmmaker. You can follow him on Twitter at @ZigManFreud or email him at johnz@mediaite.com
This is an opinion piece. The views expressed in this article are those of just the author.