'He's Nothing But a Bullsh*tter!' Obama Described to Friends His Election Night Call With Trump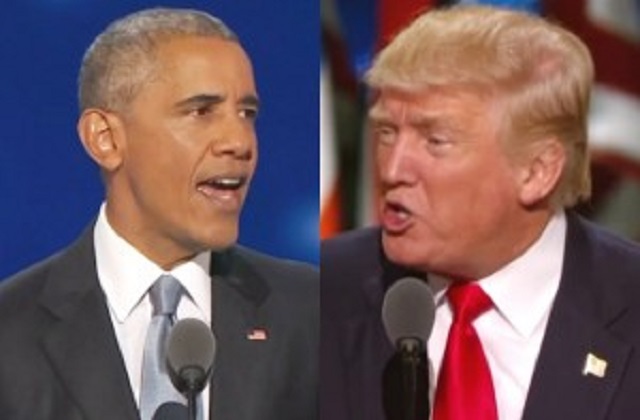 During the election, then-President Barack Obama was very vocal about his desire to see Donald Trump defeated by Democratic presidential nominee Hillary Clinton. However, once Trump pulled off his shocking upset, Obama reached out to his successor, offering advice to Trump and largely being silent on the new administration since leaving office.
Of course, one wonders what the 44th President of the United States now thinks of the man who spent years spreading conspiracies about his birthplace and citizenship. According to a couple of friends close to him, it appears he believes Donald Trump is full of sh*t.
In a People cover story about the Obamas, the friends described what the former POTUS told them about Trump's election night call.
"He's nothing but a bullsh–ter," they noted Obama saying. During the phone call, Trump described how much he respected and admired Obama, apparently forgetting all the years of trash-talking.
One of the friends added that Obama's opinion of Trump "hasn't gotten any better" over the few months Trump has occupied the White House.
As far as Obama coming out publicly and criticizing his successor — he has privately offered up some commentary — former adviser David Axelrod explained that Obama is "very respectful of the appropriate role of a former president."
"President Obama's predecessor didn't do that," he stated. "Obviously, this now is a unique set of circumstances, but my sense is that he's going to try and respect that tradition while reserving the right to speak out in given moments when things rise to that level."
[image via screengrab]
—
Follow Justin Baragona on Twitter: @justinbaragona
Have a tip we should know? tips@mediaite.com