HHS Rejects FOIA Request, Argues Planned Parenthood Videos Aren't 'Newsworthy'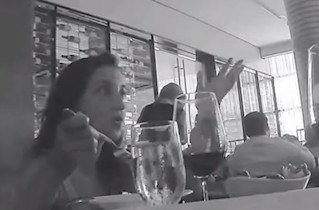 Did you think the undercover videos purporting to show Planned Parenthood executives talking about "crushing" fetuses in order to harvest their organs and joking about buying a Lamborghini with the profits — and Planned Parenthood's response that the videos were part of an illegal harassment campaign — were especially newsworthy? Well, the federal government doesn't.
Earlier in the week, conservative website The Federalist revealed that one of those executives, Deborah Nucatola, was hired by the federal government as an expert on family planning and ensuring the birth of "healthy babies." The author of the piece Mary Hasson filed a Freedom of Information Act request for "all communications and documents relevant to any payments to or compensation of fees, consultant fees, reimbursements, etc. to Deborah Nucatola…"[Full disclosure: I've previously written op-ed pieces for The Federalist, on religious topics, not political ones]
The Obama administration has notoriously been slow in responding to FOIA requests, to the extent that some media outlets have taken to suing them to fulfill requests rather than wait for years. Hasson therefore filed a request that the process be expedited, which is reserved for breaking news stories.
But the Department of Health and Human Services turned her down. "[I]n order to meet second prong of the compelling need standard, the requested information must be the type of information that has a particular value that will be lost if not disseminated quickly, and ordinarily refers to a breaking news story of general public interest," they wrote.
The strong implication is that in the eyes of HHS, the Planned Parenthood sting videos are not "a breaking news story of general public interest." As Associated Press pointed out in March, the Obama administration has "refused a record number of times to turn over files quickly that might be especially newsworthy."
[Image via screengrab]
——
>>Follow Alex Griswold (@HashtagGriswold) on Twitter
Have a tip we should know? tips@mediaite.com